In advance of the April 25-27 NFL Draft, NFL.com is providing comprehensive coverage of college pro day workouts across the country. Throughout the month of March, we'll highlight some of that coverage on ChicagoBears.com, relaying news and information about top prospects.
Wisconsin, Kent State and Mississippi State were among the colleges that held pro day workouts Wednesday. In Madison, NFL.com reports that running back Montee Ball "ran the 40-yard dash in 4.51 and 4.49 seconds. He had a 4.31-second short shuttle and an 11.26-second 60-yard shuttle.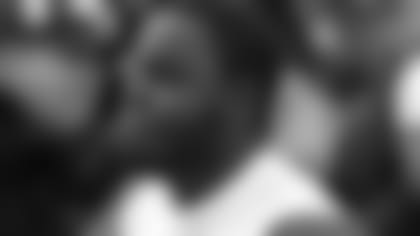 Montee Ball runs the 40-yard dash at Wisconsin's Pro Day Wednesday.

"Ball's 40 times were considerably faster than the 4.66 official time he posted at the NFL Scouting Combine, but a fast running surface could be partly responsible for that improvement. Ball - the Football Bowl Subdivision record-holder for most career touchdowns (83) - looked very good in his workout, and could be the second running back off the board in the 2013 NFL Draft."

Other Badgers who worked out included center Travis Frederick, tackle Ricky Wagner, linebacker Mike Taylor, and cornerbacks Devin Smith and Marcus Cromartie.

At Kent State, guards Brian Winters and Josh Kline participated in a workout conduct by New York Giants offensive line coach Pat Flaherty, a former Bears assistant.

At Mississippi State, NFL.com reports that cornerback Johnthan Banks "ran the 40-yard dash in 4.58 and 4.59 seconds, had a 4.28-second short shuttle, and a 34 1/2-inch vertical jump and 10-foot-6 broad jump. ... His 40 time was slightly better than the 4.61 seconds he ran at the NFL Scouting Combine, [and] Banks looked good in the positional workout."