All 53 players on the Bears roster practiced without restrictions Friday for the third straight day and will be healthy enough to suit up for Sunday's season opener against the Bengals.
That includes receiver Earl Bennett, middle linebacker D.J. Williams and defensive tackle Henry Melton, all of whom missed all or most of training camp and the preseason with injuries.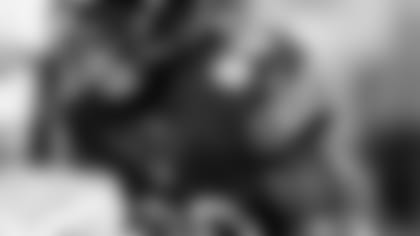 Earl Bennett caught 29 passes for 375 yards and two touchdowns last season.
"Earl will play, D.J. will play, Henry will play," coach Marc Trestman said Friday after practice. "We'll make some decisions on how much and who will start at the end of the day.
"I'm not ready to make a commitment there as to who will be the first linebacker or the first third wide receiver to go out on the field. But we'll certainly know at the end of the day. I just want to talk to our coaches one more time about that."
Williams practiced all week after being sidelined since July 31 with a calf injury. Trestman said Wednesday that the veteran could split time at middle linebacker with rookie Jon Bostic.
"I think [Williams] is in good condition," Trestman said. "I don't know that he's in great condition. I don't know if we'll know until we see whether or not he can take a significant amount of action. I don't know whether he will or not. We'll see how things go on Sunday.
"I believe he'll play. How much he'll play I think will be relative to game-like conditions where it's physical out there and we're running sideline-to-sideline."
Having Williams back on the field will help the Bears defend Cincinnati's two-tight end formations that feature Jermaine Gresham and rookie first-round pick Tyler Eifert.
"His speed and his experience are certainly important," Trestman said of the 10-year veteran. "We hope he can play and get back into the swing of things. As I said, we'll see how much on Sunday."
Bennett also returned to practice this week after being sidelined since Aug, 2 with a concussion. He could be utilized as the third receiver Sunday behind starters Brandon Marshall and Alshon Jeffery.
"I think Earl will play in this game," Trestman said. "I don't know how much, but he'll play and certainly continue to play more as he works himself into things. But how much he plays will just be relative to how he feels out there and what his conditioning level is. He's very confident he can go the distance. We'll watch him closely and see."
If Bennett can remain healthy, he could become a key contributor this season.
"He's an experienced player, No. 1," Trestman said. "He's a very good route runner. He knows the offense and can play multiple positions. He had a very good camp, particularly the last few days before he got hurt. He picked it up quickly since he's been back."
For the Bengals, starting left tackle Andrew Whitworth (knee) did not practice Friday and is listed as doubtful. If he's unable to play, backup Anthony Collins is expected to open against the Bears. Also for Cincinnati, cornerback Brandon Ghee (concussion) and guard Mike Pollak (knee) have been ruled out of Sunday's game.