The Bears entered the third and final day of the draft Saturday determined to land a running back and safety—and knowing that they would have to make a deal to do so.
"Before the day started, when we looked at our board, we really felt that if we were going to get two quality players in the last day of the draft—particularly at running back and safety—that we were going to have to trade back into the fourth [round]," said general manager Phil Emery.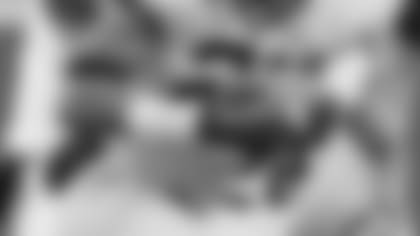 Brock Vereen had 200 tackles and four interceptions in four years at Minnesota.
"From the start of the day, we were trying to line up opportunities to take our fifth round [pick] and move it into the back end of the fourth, so we could come away with two quality players. We really felt that if we waited until the fifth round for that second player, they wouldn't be there."
Feverishly working the phones, the Bears accomplished their objective. After selecting Arizona running back Ka'Deem Carey with the 17th pick in the fourth round, they traded back up into the bottom of the round and chose Minnesota safety Brock Vereen.
The deal with the Broncos cost the Bears fifth-round picks this year (No. 156) and next year while netting them Vereen and a seventh-round choice they spent on Boise State tackle Charles Leno Jr.
In four seasons at Minnesota, Vereen appeared in 47 games with 36 starts at all four secondary positions: left cornerback (4), right cornerback (14), strong safety (7) and free safety (11). The 6-foot, 199-pounder will begin his career with the Bears at safety.
"We feel that will be his best pro position," Emery said. "He certainly has the physical tools for it in terms of the athletic upside. He certainly has the mind for it in terms of his football and his instincts. And he certainly has the toughness for it. He has good experience under his belt. He's been a productive player and we're looking forward to his contributions at safety."
Emery conceded that Vereen doesn't possesses optimal size, but that smaller safeties are more common in today's NFL, which features lightning-quick playmakers on offense.
"The game has changed," Emery said. "It's important that those athletes can cover athletes in space, so that helps a lot. I don't see it as a negative. He's very strong-I think he had 25 reps at 225 [pounds]-and he's a really good tackler, so I don't see his size as a deterrent.
With multi-receiver sets, safeties have more pass coverage responsibilities than ever before.
"He's good in center field in terms of his reactive anticipation, kind of like a center fielder in terms of breaking on the crack of the bat," Emery said. "He's good in coverage in terms of anticipating cuts and mirroring receivers, staying with receivers through their cuts. He's good in terms of his angles and his fits against the run and supporting the run."
Emery credited Bears scout Ryan Kessenich with orchestrating the trade that landed Vereen.
"It was his first deal," Emery said., "It was a sight to behold. He found a deal with Denver and they committed to as long as our player was on the clock. It was just fun watching him work that and how excited he was that it got done. And it was a real good deal for both teams."
The Bears are hoping that Carey and Vereen have some of the same success as other Bears players who've entered the NFL as fourth-round draft picks. The group includes receiver Brandon Marshall, defensive end Jared Allen, left tackle Jermon Bushrod and Roberto Garza.