The Bears on Saturday made another move on their defensive coaching staff, hiring Clint Hurtt to replace Michael Sinclair as assistant defensive line coach.
Hurtt arrives after spending the last nine seasons as a defensive line coach at the collegiate level with Florida International (2005), Miami (2006-09) and Louisville (2010-13).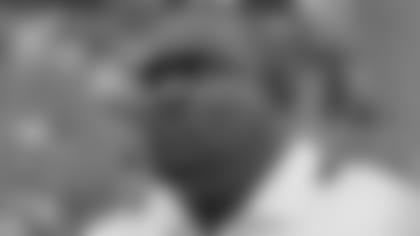 Clint Hurtt
In 2013, Louisville's defense was tops in the nation in sacks, total yards and rushing yards, second in points allowed, fifth in passing yards and sixth in tackles-for-loss. Senior Marcus Smith ranked second in the country with 14.5 sacks and junior Lorenzo Mauldin added 9.5 sacks.
Hurtt was a three-year letterman as a defensive lineman at Miami, where he played extensively as a freshman in 1997 before redshirting in 1998 to recover from an injury. He returned to action in 1999, but suffered an injury before the 2001 season that ended his playing career.
Hurtt replaces Sinclair, who was informed that he would not return after one season with the Bears.
The move came one day after the Bears had announced the additions of Paul Pasqualoni as defensive line coach and Reggie Herring as linebackers coach.
On Jan. 12, the team revealed that defensive line coach Mike Phair and linebackers coach Tim Tibesar would not return in 2014. Decimated by injuries, the defense struggled mightily in 2013, allowing the most points (478), total yards (6,313) and rushing yards (2,583) in franchise history. The unit also tied with the Jaguars for last in the NFL with just 31 sacks.