After losing third-string quarterback Matt Blanchard with a broken hand Thursday night against the Chargers, the Bears addressed the position for the second straight day Sunday.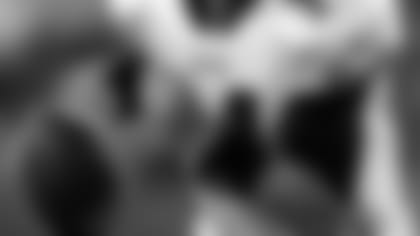 Trent Edwards
Less than 24 hours after signing Jordan Palmer Saturday, the Bears inked Trent Edwards to a one-year contract. Edwards has started 33 of 38 games played over five NFL seasons with the Bills (2007-10), Jaguars (2010), Raiders (2011) and Eagles (2012).
Since being selected by Buffalo in the third round of the 2007 draft, Edwards has completed 563 of 929 passes (60.6 percent) for 6,033 yards with 26 touchdowns, 30 interceptions and a 75.5 passer rating. He also has rushed for 330 yards and three TDs on 78 carries. His career record as a starter is 14-19.
Edwards' best season came in 2008 when he started 14 games for the Bills, completing 245 of 374 passes (65.5 percent) for 2,699 yards with 11 TDs, 10 interceptions and an 85.5 passer rating.
Since being benched by the Bills after losing the first two games of the 2010 season, the 6-4, 230-pounder from Stanford has appeared in only four contests with one start.
To make room on the roster for Edwards, the Bears waived receiver Jerrell Jackson, a first-year pro from Missouri.