The Bears on Friday signed free-agent quarterback Mike Glennon to a three-year contract.
The 27-year-old appeared in 21 games with 18 starts the past four seasons with the Buccaneers, completing 59.4 percent of his passes for 4,100 yards with 30 touchdowns, 15 interceptions and an 84.6 passer rating.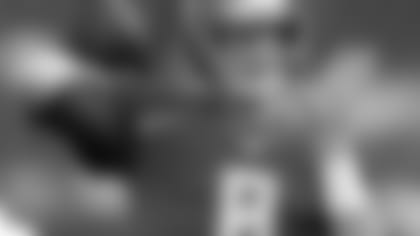 Quarterback Mike Glennon has appeared in 21 games with 18 starts the past four seasons.


Glennon was selected by Tampa Bay in the third round of the 2013 draft out of North Carolina State. After the Buccaneers opened 0-3 in 2013, he replaced Josh Freeman and started the final 13 games, connecting on 59.4 percent of his passes for 2,608 yards with 19 TDs, nine interceptions and an 83.9 rating.
When Lovie Smith became Tampa Bay's head coach in 2014, he installed newly-signed free agent Josh McCown as the starter, relegating Glennon to backup duty. After McCown was sidelined with a thumb injury, Glennon played in six games with five starts, passing for 1,417 yards with 10 TDs, six interceptions and an 83.3 rating.
Glennon remained in the No. 2 role the past two seasons after the Buccaneers chose quarterback Jameis Winston with the No. 1 overall pick in the 2015 draft. The 6-7, 225-pounder did not play at all in 2015 and threw just 11 passes in limited action last season.
After backing up Seahawks quarterback Russell Wilson for two years at North Carolina State, Glennon started as a junior and senior, passing for 3,054 yards with 31 touchdowns and 12 interceptions in 2011 and 4,031 yards with 31 TDs and 17 interceptions in 2012.
Glennon graduated from the school with both a Bachelor's degree in business management and a Master's degree in liberal studies.
The Bears signed Mike Glennon on a three-year contract on Friday. Here's a look at the quarterback in a Tampa Bay Buccaneers uniform.