The Bears on Tuesday bolstered their secondary by agreeing to terms on one-year contracts with safeties Craig Steltz and Danny McCray, two former LSU teammates.
Steltz, who was selected by the Bears in the fourth round of the 2008 draft, returns for a seventh season. He has appeared in 77 games with eight starts, recording 97 tackles, one interception, one sack, three tackles-for-loss, two pass breakups and three forced fumbles. The 6-1, 210-pounder has also registered 58 tackles on special teams.
"I'm just super excited," Steltz told ChicagoBears.com. "Every year you play in the NFL it's an honor and privilege to put on a uniform and what better organization than the Chicago Bears to do it for? I just look at it as a huge opportunity and an honor and privilege to continue to play."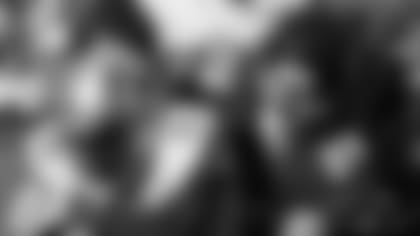 Craig Steltz recorded a career-high 14 special-teams tackles while playing in all 16 games last season.
Last season Steltz played in all 16 games for the first time in his career, compiling 14 tackles on defense and a career-high 14 stops on special teams.

After the Bears allowed the most points, total yards and rushing yards in franchise history in 2013, Steltz is convinced that the defense will rebound.

"Every day we're going to continue to work," he said. "Our goal is to be as consistent as we possibly can and get back to being a dominant defense and create takeaways."

Steltz will be joined on defense and special teams by McCray, who spent the past four seasons with the Cowboys after signing with Dallas as an undrafted free agent in 2010.

The 6-1, 221-pounder appeared in 60 games with 10 starts for the Cowboys, recording 104 tackles, two interceptions, one sack, two tackles-for-loss, seven pass breakups and one forced fumble. The LSU product also compiled 73 special-teams tackles, including 28 as a rookie.

Bears special teams coordinator Joe DeCamillis helped bring McCray to the Cowboys while serving in the same role with Dallas from 2009-12.

"We were watching another player on tape and [McCray] kept showing up and showing up on special teams," DeCamillis said. "So after the draft got done, we said, 'Hey, let's bring this guy in,' and he was by far our best player on [special] teams."

DeCamillis recalls one tackle in particular that McCray made last season against the Bears.

"He probably helped Devin [Hester] not get the [NFL return] record when we played them here," DeCamillis said. "Devin broke out on a punt return and Danny came back and made the play."