The Bears on Friday agreed to terms with cornerback Zack Bowman on a one-year contract.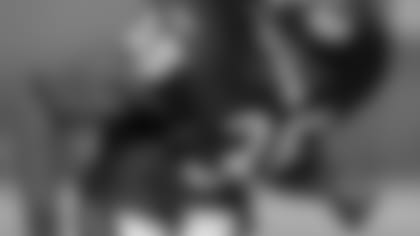 Zack Bowman
Since being selected by the Bears in the fifth round of the 2008 draft, Bowman has appeared in 57 games with 16 starts. He has recorded 102 tackles, seven interceptions, 13 pass breakups, two forced fumbles, five fumble recoveries and 33 special-teams tackles.
After playing his first four seasons with the Bears, Bowman left to sign with the Vikings last March. But he was released by Minnesota Sept. 2 and later re-signed with the Bears Oct. 16.
Despite playing in only 11 games, Bowman tied for second on the team with 11 special-teams tackles with Blake Costanzo, one behind Eric Weems.
Bowman also contributed on defense, recovering a fumble at the one-yard line and rolling into the end zone for a touchdown Dec. 23 in a 28-13 road win over the Arizona Cardinals.
In other free agent news Friday, linebacker Nick Roach left the Bears after six seasons to sign a multi-year contract with the Oakland Raiders.
After being signed off the San Diego Chargers' practice squad in 2007, Roach appeared in 80 games with 59 starts for the Bears. He registered 278 tackles, 3.5 sacks, 10 pass breakups, five forced fumbles, two fumble recoveries, 23 tackles-for-loss and 30 special-teams tackles.
Last season Roach started at strongside linebacker before moving to middle linebacker for the final four games after a hamstring injury sidelined Brian Urlacher. Roach is expected to play middle linebacker for the Raiders.