On the first day of NFL free agency Tuesday, the Bears bolstered their defense and special teams by agreeing to terms with linebacker Jordan Senn on a one-year contract.
The 5-11, 224-pounder has appeared in 83 NFL games with seven starts over six seasons with the Indianapolis Colts (2008-09) and Carolina Panthers (2009-13). Senn has recorded 88 tackles, one interception and three forced fumbles while adding 49 stops on special teams.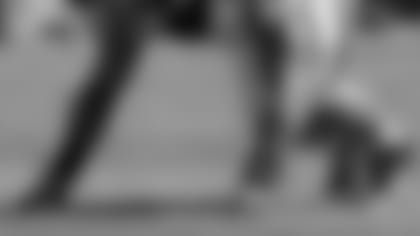 Jordan Senn
"I'm extremely excited," Senn told ChicagoBears.com. "It worked out well and to come up to Chicago and be a part of an organization that has a lot of history is very exciting to me. I have a couple of friends on the team and I've heard nothing but good things about the staff, the facility, the city; really everything."
Senn, 29, entered the NFL with the Colts in 2008 as an undrafted free agent from Portland State. All seven of his career starts came in 2011 when he registered 39 tackles, one interception, two pass breakups and three forced fumbles for the Panthers.
Senn has primarily been a special teams contributor ever since, and it's a role he relishes.
"It's my career really," Senn said. "It's always been how I make my living. It's a hidden game that's underappreciated and a lot of times overlooked until it loses you a game. So it's a big thing. It takes a special kind of person to take on that role and to embrace that work that you have to put forward with really little appreciation."
Senn spoke with Bears special teams coordinator Joe DeCamillis on the phone Tuesday.
"He sounded excited," Senn said. "I'm excited to be there and play for him. I've always had a lot of respect for the Bears special teams. It was a good conversation and I'm excited to meet him in person and sit down and talk with him."
Asked what type of player DeCamillis and the Bears are getting, Senn said: "Whatever the team needs is what I'm willing to do. I'm blue collar. I'll work every day and come excited to work and just give everything I've got. I love the game. I love playing. I love being with my teammates and just putting in work together and seeing what you can get out of all your hard work."