The Bears retained one of their own free agents for the second straight day Tuesday, agreeing to terms with veteran cornerback Kelvin Hayden on a one-year contract.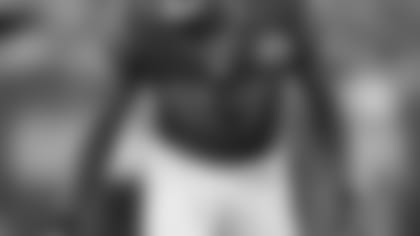 Cornerback Kelvin Hayden will return to the Bears for a second season.
In his first season with the Bears last year, the 6-foot, 195-pounder appeared in all 16 games with two starts. He tied for the NFL lead with four fumble recoveries while recording 40 tackles, one interception and three pass breakups.
With Pro Bowlers Charles Tillman and Tim Jennings entrenched as the Bears' starting cornerbacks, Hayden supplanted D.J. Moore as the Bears' nickel back midway through last season.
Growing up in Chicago, Hayden was a big Bears fan. He attended Hubbard High School, Joliet Junior College and the University of Illinois. He originally signed with his hometown team last April after spending his first seven NFL seasons with the Colts (2005-10) and Falcons (2011).
Hayden, 29, was selected by Indianapolis in the second round of the 2005 draft. The highlight of his career came in Super Bowl XLI when he intercepted a Rex Grossman pass and returned it 56 yards for a touchdown to help lead the Colts to a 29-17 win over the Bears.
Hayden has appeared in 10 postseason games with five starts, compiling 29 tackles, three interceptions, four passes defensed, one forced fumble and four special teams stops.
The Bears have now signed a free agent each of the last seven days. After inking left tackle Jermon Bushrod and tight end Martellus Bennett March 12 on the first day of free agency, the Bears added defensive end Turk McBride (March 20), tight end Steve Maneri (March 21), linebacker D.J. Williams (March 22), safety Tom Zbikowski (March 23) and linebacker James Anderson (March 24) before re-signing tackle Jonathan Scott on Monday.
Campbell exits: In other news Tuesday, backup quarterback Jason Campbell left the Bears after one season to sign a two-year contract with the Cleveland Browns.
Campbell appeared in six games with one start in 2012, completing 32 of 51 passes for 265 yards with two touchdowns, two interceptions and a 72.8 passer rating. Prior to joining the Bears, he spent his first eight NFL seasons with the Redskins (2005-09) and Raiders (2010-11).