Special teams standout Sherrick McManis will return for a third season with the Bears after signing a one-year contract on Wednesday.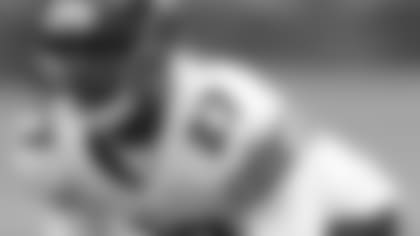 Sherrick McManis
The 6-1, 193-pounder has appeared in 27 games with one start in two seasons with the Bears, recording 25 tackles on special teams and one stop on defense. McManis also blocked a punt which was returned by teammate Corey Wootton for a touchdown in a 2012 win over the Titans.
"I'm glad to be back," McManis told ChicagoBears.com. "It's a great opportunity to continue to compete against the best. I know I've got to come here and play my part and make myself better this offseason so I can be a huge contributor this upcoming season."
McManis was initially acquired by the Bears in a trade with the Houston Texans on Aug. 31, 2012 in exchange for fullback Tyler Clutts. Appearing in 15 games with one start last season, the Peoria native ranked second on the Bears with a career-high 15 special-teams tackles.
"Anytime you get a corner who is a good tough tackler, that's a huge plus and Sherrick definitely showed the ability to do that," said special teams coordinator Joe DeCamillis. "He also just brings an outstanding attitude every day. He's a guy that I'm really glad we got back."
McManis was selected by the Texans in the fifth round of the 2010 draft out of Northwestern. He appeared in 23 games with no starts in two seasons with Houston, registering 16 tackles on special teams and two on defense.