The Bears have announced ticket prices for the 2014 season. Communication is scheduled to be sent to season ticket holders beginning Wednesday with full payment due by Monday, April 7.
Price increases range from $2 to $12. The overall average increase for 2014 season tickets is 4.1 percent, with 50 percent of the seating bowl seeing a $2 increase.
Non-club season ticket prices now range from $81 to $175, and account for approximately 85 percent of the seating at Soldier Field. Fifty-eight percent of non-club seats will see a $2 increase. The average ticket price increase for non-club seats is 4.6 percent.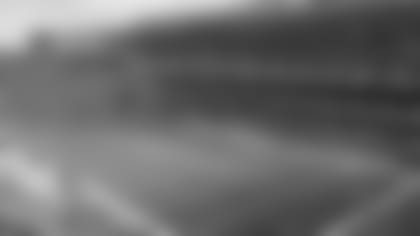 Soldier Field features a seating capacity of 61,500.
United Club season tickets range from $275 to $550. The average ticket price increase for Club seats is 3.2 percent.
"We've tried to make sure that in every section of the building we're delivering the best fan experience possible," said Bears president and CEO Ted Phillips. "But given that we have the smallest capacity building in the NFL, it's pretty much a given that every year there's going to be some type of ticket price increase."
Season ticket holders will continue to see a $25 per game savings for each regular season ticket as compared to the individual game price.
Season ticket holders have the option to make their payment online with a MasterCard (preferred card of the Chicago Bears), Visa or Discover credit card. Payments made by check will continue to be accepted as well. Season ticket holders can log into their account and utilize the online payment option by visiting ChicagoBears.com.
"Season ticket holders are the foundation of our entire club," Phillips said. "We love the fact that we have so many avid fans who have had tickets for generations and that going to Bears games becomes part of their lifestyle. We appreciate that and we're always going to try to deliver the best value to them at each and every home game."
The Bears' 2014 home schedule consists of games against the Lions, Packers, Vikings, Bills, Buccaneers, Cowboys, Dolphins and Saints.