The Bears' 2014 preseason slate announced Wednesday features a match-up against the defending Super Bowl champions and a nationally-televised contest at Soldier Field.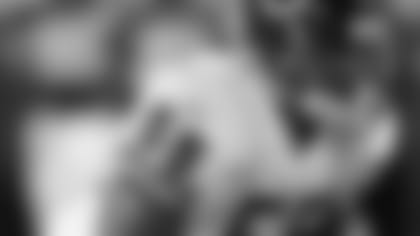 Lance Briggs and the Bears will open the preseason by hosting the Eagles.
The Bears will open the preseason with back-to-back home games, against the Philadelphia Eagles the weekend of Aug. 7-10 and the Jacksonville Jaguars at 7 p.m. on Thursday, Aug. 14 in a contest that will be broadcast across the country on ESPN.
The Bears will then hit the road to face the reigning NFL champion Seattle Seahawks the weekend of Aug. 21-24 before closing the preseason against the Browns in Cleveland, most likely on Thursday, Aug. 28.
Exact dates and times for the games versus the Eagles, Seahawks and Browns will be released at a later date. All three of those contests will be produced and broadcast by the Chicago Bears Network in high definition and shown live on WFLD-TV in Chicago and stations throughout the Midwest.
All four preseason games will be broadcast on WBBM radio with Jeff Joniak and Tom Thayer.
The NFL regular-season schedule is expected to be announced later this month. In addition to home and away games against the Lions, Packers and Vikings, the Bears are slated to host the Bills, Cowboys, Dolphins, Saints and Buccaneers while visiting the Falcons, Panthers, Patriots, Jets and 49ers.
The Bears went 2-2 in the preseason last year in Marc Trestman's first season as head coach, beating the Chargers and Raiders while losing to the Panthers and Browns.