Marc Trestman was hired as Bears head coach after spending the last five seasons in the same position with the Canadian Football League's Montreal Alouettes.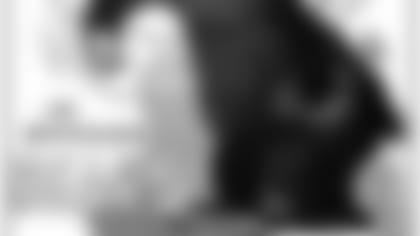 This is a picture of the cover of the game program for the Bears-Alouettes exhibition contest in 1961.
But Trestman isn't the only connection between the two organizations; they actually played each other in an exhibition game more than 50 years ago at Molson Stadium in Montreal.

On Aug. 5, 1961, the Bears traveled north of the border and defeated the Alouettes 34-16.

The first half was played under CFL rules, and the second by NFL regulations. The CFL features three downs instead of four and 12 players on the field rather than 11. The field is also wider (65 yards) and longer with two 50-yard lines, a center line at the 55 and 20-yard end zones.

Heading into the game, Alouettes coach Perry Moss—a former Illinois quarterback who had played one season with the Green Bay Packers—didn't have very high expectations.

"We perhaps will lose 50-0 or 80-0, maybe it will be closer," Moss predicted. "I do not believe that it is important. What is important is to prove with the majority of our players, who have never faced the talent of the NFL, that they are also human beings, that they also make errors."

The Bears trailed 9-7 before scoring 27 unanswered points, dominating the second half while playing under NFL rules. Ed Brown threw touchdown passes of 30 yards to John Farrington and 47 yards to Angelo Coia, and Bill Wade tossed scoring passes of 14 yards to Rick Casares and 19 yards to Harlon Hill. Casares also had a three-yard TD run.

One of Montreal's touchdowns came on a 46-yard pass from Tom Dimitroff—the father of current Atlanta Falcons general manager Thomas Dimitroff—to halfback Don Clark. Linebacker George Ediderich scored the Alouettes' other TD on a 53-yard interception return.

The game featured a bench-clearing brawl with four players being ejected for fighting. The brawl started after a Montreal player delivered a late hit on Bears tackle Stan Fanning.

The Bears compiled 516 yards, but coach George Halas was impressed with the Alouettes nonetheless.

"You have a good, lively game of football up here," Halas said after the game. "Just what the Canadians have been telling me for years now. I've only seen movies before. That extra player sure comes in handy sometimes."