Three days after edging the Raiders 22-20 at Soldier Field, the Bears return to the practice field Wednesday to prepare for Sunday's road game against the Chiefs.
The Bears (1-3) will look to record back-to-back wins for the first time since last Nov. 16 and 23 as they play the first of four road contests over a five-game stretch.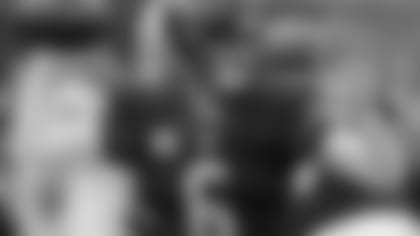 Jay Cutler has completed 98 of 145 passes for 1,083 yards in four career games against the Chiefs.


The Chiefs (1-3) have lost three straight to the Broncos, Packers and Bengals—all of whom are 4-0—since opening the season with a victory over the Texans.
In last Sunday's 36-21 loss in Cincinnati, Kansas City kicked seven field goals but was unable to score a touchdown. The Chiefs gained 461 yards, possessed the ball for 36:53 and scored on seven of 10 possessions—but still lost by 15 points.
Alex Smith completed 31 of 45 passes for 386 yards. But he was sacked five times, increasing Kansas City's season total to a league-high 19 sacks.
In four career games against the Chiefs—all when he played for the Broncos—Jay Cutler has completed 98 of 145 passes for 1,083 yards with eight touchdowns, four interceptions and a 96.4 passer rating.
The Bears lead the all-time series 6-5 over the Chiefs, with the teams alternating victories in their last eight contests. Kansas City won the last meeting 10-3 on Dec. 4, 2011 at Soldier Field.
The Bears failed to score a touchdown, went 0-of-11 on third down and mustered just 181 total yards. Caleb Hanie posted a 23.8 passer rating and was sacked seven times. The Chiefs scored the game's only touchdown on a 38-yard Hail Mary pass from Tyler Palko to Dexter McCluster at the end of the first half.
Since losing to the Chiefs 31-3 in the 2003 season finale in Dick Jauron's final game as coach, the Bears have visited every other NFL team's stadium.
After Week 4, the Bears rank 26th in offense (11th rushing and 29th passing) and 7th in defense (24th against the run and 4th versus the pass). The Chiefs rank 14th in offense (15th rushing and 13th passing) and 29th in defense (14th versus the run and 28th versus the pass).
ChicagoBears.com will provide all the latest news throughout the week from Halas Hall. Coach John Fox will address the media Wednesday, Thursday and Friday. Defensive coordinator Vic Fangio and special teams coordinator Jeff Rodgers will be available Wednesday, while Cutler and offensive coordinator Adam Gase will speak Thursday.