Three days after their disappointing 20-17 loss to the Lions in Detroit, the Bears return to the practice field Wednesday to begin preparing for Sunday's home game against the Packers.
The Bears (3-10) will look to sweep their NFC North rivals at home this season after defeating the Lions 17-14 on Oct. 2 and the Vikings 20-10 on Oct. 31.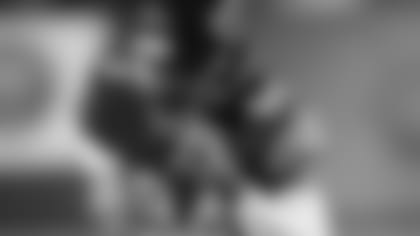 Outside linebacker Leonard Floyd forced a fumble and recovered it for a touchdown last time the Bears faced the Packers.


The Packers (7-6) have won three straight following a four-game losing streak. Green Bay has allowed an average of 12 points in the three wins after permitting 38 points per game in the four defeats. Aaron Rodgers has thrown for 10 touchdowns and no interceptions during the win streak.
The Bears lead the all-time series with the Packers 94-93-6 but have lost 11 of the last 13, including six straight at Soldier Field beginning with the 2010 NFC Championship Game. The Packers haven't held an edge in the rivalry since they had an 11-10 series lead entering the 1933 season. The Bears followed by winning five straight and have not trailed since.
The Bears climbed as high as 24 games over .500 in 1960 (50-26) before the Packers closed the gap to 57-47 in 1974. Thanks in part to an eight-game winning streak from 1985-88, the Bears eventually reached a high-water mark of 25 games over in 1992 (81-56). But the Packers have whittled that lead all the way down to 94-93-6 by winning 37 of 50 meetings since 1992.
Green Bay won the last meeting 26-10 on Oct. 20 at Lambeau Field. Leonard Floyd forced a Rodgers fumble and recovered it in the end zone for a touchdown, giving the Bears a 10-6 lead early in the second half. But Rodgers rallied the Packers to the victory by throwing three short TD passes to cap drives of 85, 88 and 74 yards.
Entering Week 15, the Bears rank 17th in the NFL in offense (20th in rushing and 17th passing) and 7th in defense (19th against the run and 6th versus the pass). The Packers rank 21st in offense (29th rushing and 15th passing) and 13th in defense (9th versus the run and 19th versus the pass).
ChicagoBears.com will provide all the latest news throughout the week from Halas Hall. Coach John Fox will address the media Wednesday, Thursday and Friday. Defensive coordinator Vic Fangio and special-teams coordinator Jeff Rodgers will be available Wednesday, while offensive coordinator Dowell Loggains will speak Thursday.