The Bears on Thursday retained one of their own free agents, agreeing to a one-year contract with receiver/kick returner Deonte Thompson.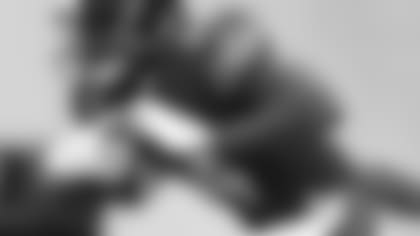 Deonte Thompson ranked second in the NFL with a 29.2-yard average on 14 kickoff returns last season.

Thompson provided a boost on special teams late last season, averaging 29.2 yards on 14 kickoff returns with a long of 74 yards in the final seven games.
His 29.2-yard average was second in the NFL among players with at least 10 kickoff returns, trailing only the Vikings' Cordarrelle Patterson (31.8).
In limited action on offense, Thompson caught two passes for 81 yards, including a 45-yarder in the season finale against the Lions.
Thompson was signed to the Bears practice squad last Sept. 22 and elevated to the 53-man roster Nov. 10. He arrived after appearing in 14 games over three seasons with the Ravens (2012-13) and Bills (2014), catching 15 passes for 147 yards and averaging 26.8 yards on 22 kickoff returns.
Thompson ran track at Florida and clocked a blazing 4.31 in the 40 at his Pro Day in 2012. But the Bears see him as a football player who ran track, not vice versa.