If the Packers are studying tape of last year's Bears offense in preparation for Thursday night's NFC North clash in Green Bay, Jay Cutler thinks they're wasting their time.
"There is a big difference to what we are doing offensively," said the Bears quarterback. "This is a totally different scheme, a mentality and direction that we're going offensively. So there would be no advantage for them watching tape from last year of what we did. It's totally different."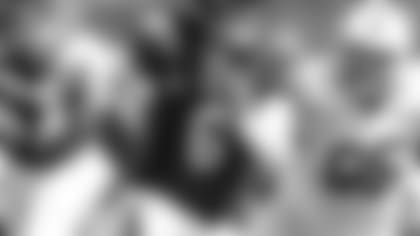 Jay Cutler torched the Colts' defense for 333 yards and 2 touchdowns in Sunday's season opener.
The explosive offense the Bears unveiled in Sunday's 41-21 season-opening win over the Indianapolis Colts certainly was different from anything Chicago fans have seen for a long time.
The Bears recorded their highest point total in a season opener since 1986, led the NFL in Week 1 with nine plays of 20-plus yards, and topped 40 points without the benefit of a touchdown on defense or special teams for the first time since 1993.
The biggest change the Packers defense likely will notice Thursday night is the size of Bears receivers Brandon Marshall (6-4, 230) and rookie Alshon Jeffery (6-3, 216).
Smaller Bears receivers have struggled getting off the line of scrimmage in past seasons against a physical Packers secondary. But that figures to change with Marshall (9-119-1) and Jeffery (3-80-1), who combined to catch 12 passes for 199 yards and two touchdowns against the Colts.
"We've got some dudes that if you're going to get up in their face, even our speed guys are going to get around them and our big guys are going to throw and go," Cutler said.
"We invite press coverage. We invite man [coverage]. And if we get in that type of game, our guys outside have to make some plays for us."
Making plays won't be easy against a Packers secondary that's led by perennial Pro Bowler Charles Woodson, a veteran cornerback who has been playing mostly at safety and nickel back.
"It's going to be interesting to see how they line him up," Cutler said. "He played some safety when they went into nickel. I don't know if he is going to follow [Marshall] around. That's one option. We'll just have to wait and see what they do."
The Packers secondary also features cornerbacks Tramon Williams, Jarrett Bush and Sam Shields and safety Morgan Burnett. Last season Green Bay's defense, led by coordinator Dom Capers, topped the NFL with 31 interceptions with Woodson tying for the league lead with nine picks.
"They didn't go 15-1 last year by luck," Cutler said. "They've got a great scheme. Dom does a good job of dialing up stuff. He keeps teams uncomfortable. They're good. They're really good.
"They've got guys that can make plays for them. They give up some yards, but they negate that with all the turnovers they create. Whenever you get turnovers, it changes the whole mentality of the game, momentum and everything."
In six career starts against the Packers, Cutler has completed 119 of 209 passes for 1,441 yards with seven touchdowns, 11 interceptions and a 67.5 passer rating. The Bears have lost four straight and six of seven games versus Green Bay since 2009 after winning seven of 10.
Cutler is confident that both he and the offense will fare better against the Packers from this point forward. In addition to boasting more size at receiver, coordinator Mike Tice's scheme figures to be more quarterback friendly in terms of pass protection and exploiting favorable match-ups.
"There was a whole row of things we could go down of why we struggled against them," Cutler said. "I think we've got a good idea. I think we've got a good scheme in a short amount of time and we've got some players that can make some plays, so hopefully it all adds up."
It all certainly added up in the season opener. And although that was just one game against a young team that finished 2-14 last year, the Bears are convinced that their offense can be special.
"There's a different energy in the locker room, especially offensively," Cutler said. "There's a different confidence in this group. But we have to be careful. We have only played one game. We don't have a lot on tape yet, so we've got to continue to work hard.
"But there's something to be said to being confident about what you're doing and having a feel for what you're doing and going out there and expecting to be good. That's what we've tried to install in these guys."