The Bears are celebrating Back to Football week leading up to Sunday's season opener against the Indianapolis Colts. The Chicago Tribune, Dr. Pepper, Toyota and University of Phoenix join the Bears in bringing the following activities to Bears fans across the area:
Monday (9/3): Fans can tune into "Bears Insider brought to you by McDonalds" from 7-8 p.m. on WBBM Newsradio 780AM and 105.9FM and hear from head coach Lovie Smith, president and CEO Ted Phillips and general manager Phil Emery.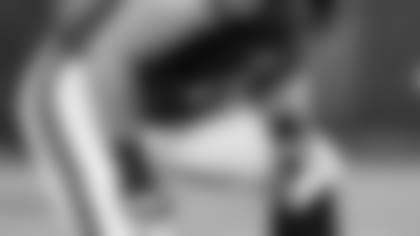 Gabe Carimi
Tuesday (9/4):
The Bears and United Way of Lake County are teaming up for a Back to Football Back to School event, in celebration of Back to Football Week. As part of this event, offensive tackle Gabe Carimi and Staley Da Bear will be visiting Carman-Buckner Elementary School in Waukegan to deliver much needed school supplies and books. University of Phoenix, official education partner of the Chicago Bears, will also be providing backpacks and water bottles for the students.
Thursday (9/6): Join the Bears and 670 The Score for an entire day of live broadcasts from Rockit Bar & Grill in River North, Chicago (22 West Hubbard St.). The Score broadcasts throughout the entire day. Bears players will be on hand for the live broadcast of "Bears All Access brought to you by Sports Authority" from 6-7 p.m. Fans will receive giveaways and enjoy food and drink specials throughout the day. Free Back to Football Week posters will be distributed upon entry to Rockit Bar & Grill, while supplies last.
Friday (9/7): Bears fans are encouraged to don their navy and orange at the office, in the classroom or wherever else they are headed throughout the day. Fans can show off their Bears pride at Pioneer Court Plaza (401 North Michigan Avenue in Chicago) during Friday's Back to Football Week Celebration from 11:00 a.m.-2 p.m. The most spirited dressed Bears fan will win tickets to the Bears 2012 home opener against the Colts. Alumni players are scheduled to be on hand to sign autographs, the Bears Drumline is scheduled to perform and there will be interactive games throughout the plaza. Free Back to Football Week posters and other giveaways will be distributed throughout the event.
Sunday (9/9): The Bears Ultimate Tailgate brought to you by the Chicago Tribune and Jewel-Osco kicks off the 2012 season. The free fan event will take place at the southeast lawn outside of Soldier Field during the Bears' first four regular season home games, kicking off two hours prior to each contest. There will be alumni appearances and the WBBM Newsradio 780AM and 105.9FM pregame show will broadcast live on location. Fans can also enjoy free giveaways and food samples while beverages will be available for purchase.