The Bears bolstered their offensive line Thursday night by selecting Oregon guard Kyle Long with the 20th overall pick in the first round of the NFL Draft.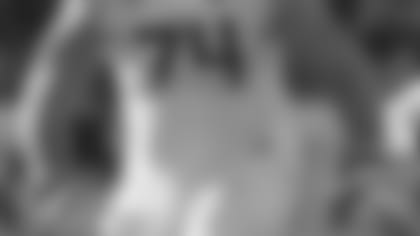 ](/multimedia/photo-gallery/Kyle-Long/47dde115-bbb1-4ff2-8021-c79b2a69f9a9)

Click the photo to view a photo gallery of Long's college career.
The 24-year-old is the son of Pro Football Hall of Fame defensive end Howie Long and the brother of St. Louis Rams defensive end Chris Long, the No. 2 pick in the 2008 draft.
"We're very excited that Kyle Long is a new member of the Chicago Bears," said general manager Phil Emery. "Kyle is a very good football player. He is the type of athlete and player that we have targeted; a fast, tough, dynamic athlete, a productive athlete."
Long has traveled a unique road to the NFL. The 6-6, 313-pounder was selected by the White Sox in the 2008 Major League Baseball draft out of high school, but opted to pitch at Florida State.
Long switched to football two years later, enrolling at Saddleback Community College in California, where he played defensive end in 2010 before moving to the offensive line in 2011. In his only season at Oregon last year, he appeared in 11 games with five starts at left guard.
Emery said he's not worried about Long's lack of play time at the Division I level.
"I'd be concerned if he wasn't the person that he was and he wasn't the dynamic athlete that he is," said the Bears general manager.
Emery revealed that the Bears compute an "athletic index score" that measures the athleticism of all draft prospects and Long recorded the highest score ever by a guard.
"He's the No. 1 guard in the last 12 draft classes, and that's as far back as we go," Emery said. "He rates as rare. That's his rating. In our scale, nine is rare and he rates as rare."
Despite Long's lack of experience, Emery expects him to make an immediate impact, especially after watching how well he fared against top competition at the Senior Bowl.
"Obviously he's got to earn his way, just like all players do," Emery said. "But we see a player that's going to contribute right away. Despite his limited time at Oregon, he was a starter at the end of the season. He did very well. His Senior Bowl was excellent. I thought he was the best offensive lineman on the field at the Senior Bowl, so we expect him to contribute right away."
Long will begin his NFL career at guard, but the Bears feel he can also play both tackle positions.
"That's part of the reason we're extremely excited about having him here is his versatility," Emery said. "He's going to start out at guard. We feel like he can be a starting right tackle. We feel like that he can be a good left tackle in this league. So that's part of what attracted us to Kyle."
Emery indicated before the draft that the Bears would consider trading down in the first round to acquire additional picks. But they nixed that idea when Long was still on the board.
"We had some conversations prior to the start of the draft," Emery said. "We had some people call us, but nothing that would take us off that pick. Kyle was the player that we targeted. We've targeted him for the last couple of weeks. He had to be gone for us to move back. We were not going to move off that spot if Kyle Long was still there."
ESPN draft guru Mel Kiper said that he was "shocked" the Bears did not select Notre Dame tight end Tyler Eifert, who went one pick later to the Bengals. Other analysts were predicting that the team would choose Notre Dame linebacker Manti Te'o or Georgia linebacker Alec Ogletree.
"We want to win championships," Emery said. "We felt like this was the best player. Like I said the other day, draft with urgency of a player that we see can come in the quickest, contribute the fastest to helping us win, and that's where the urgency is.
"At the end of the day, what matters is our team; how we see him fitting for us and do we have the type of dynamic athlete and leader that we need that can help us win championships, and that's this guy."