The Bears on Tuesday claimed quarterback Zac Dysert and tight end Gannon Sinclair off waivers from the Denver Broncos and Arizona Cardinals, respectively.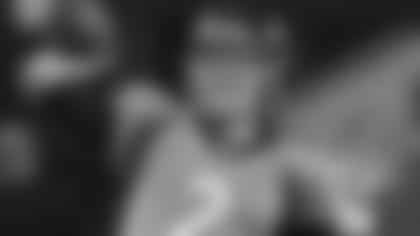 Zac Dysert
Dysert worked with coach John Fox and offensive coordinator Adam Gase the past two years in Denver. Selected by the Broncos in the seventh round of the 2013 draft out of Miami (Ohio), Dysert spent his rookie season as Denver's No. 3 quarterback behind Peyton Manning and Brock Osweiler and was on the Broncos' practice squad last year.
Sinclair signed with the Cardinals in May as an undrafted free agent from Missouri State, where he caught 29 passes for 361 yards and 10 touchdowns the past two seasons.
To make room on their roster, the Bears waived quarterback Shane Carden and guard Lucas Nix. Carden, an undrafted rookie who did not play in the Bears' first three preseason games, was fourth on the depth chart behind Jay Cutler, Jimmy Clausen and David Fales.
Nix signed with the Bears Aug. 24. The 6-5, 325-pounder appeared in 15 games with 10 starts over two seasons with the Oakland Raiders in 2012-13 after being signed as an undrafted free agent from Pittsburgh.