The Bears have teamed with Comcast SportsNet to create a new installment of their Emmy Award-winning documentary series chronicling their storied rivalry with the Green Bay Packers.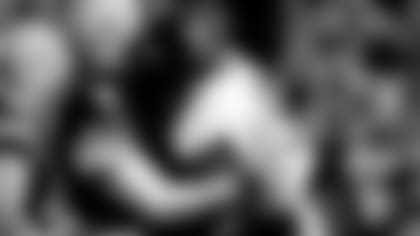 The Bears have teamed with Comcast SportsNet on a new documentary series chronicling their rivalry with the Packers.


The latest version of "Bears Classics presented by Xfinity" will debut at 9 p.m. Tuesday exclusively on CSN and trace the rivalry that began in 1921 when the Bears, then known as the Chicago Staleys, defeated the Packers 20-0 in the first meeting between the franchises. Nearly 100 years later, the all-time series is almost dead even; the Bears currently hold a 94-93-6 edge.
The special edition of "Bears Classics" is subtitled "The Longest War—Bears versus Packers" and will be narrated by Bears Hall of Fame middle linebacker Dick Butkus. The Chicago native and Illinois alum, who played for the Bears from 1965-73, is credited with redefining the middle linebacker position. Butkus was inducted into the Pro Football Hall of Fame in 1979.
Former Bears interviewed for the documentary include Hall of Famers Mike Ditka, Dan Hampton and Gale Sayers, Brian Urlacher, Lance Briggs, Jim Miller and Dennis McKinnon as well as Bears chairman George H. McCaskey, the grandson of legendary Bears founder George Halas.