Comcast SportsNet and the Bears will debut a new installment of its partnered Bears Classics presented by Knauz Automotive Group documentary series when the network highlights a memorable 1977 game that sent the Bears back to the playoffs for the first time in 14 years.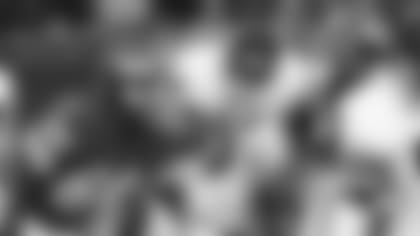 Walter Payton helped lead the Bears to an overtime win over the Giants in the 1977 season finale.** Debuting Christmas night at 8 p.m. exclusively on Comcast SportsNet, Bears Classics will turn back the clock to Dec. 18, 1977. The Bears needed a road victory over the New York Giants to earn a wildcard spot and their first playoff berth since winning the 1963 NFL Championship.
Playing in a sleet storm on an icy field, Bob Thomas booted a 28-yard field goal with :07 left in overtime to give the Bears a pulsating 12-9 win. It was their sixth straight victory after a 3-5 start.
In the horrendous conditions at the Meadowlands, Thomas had missed one field goal attempt earlier in overtime and didn't get a chance to try another one due to a botched snap.
This hour-long installment of Bears Classics, subtitled One Giant Leap, takes an in-depth look at this moment in Bears history featuring candid interviews with players and coaches from both teams, along with those who covered this historic game 38 years ago.
This edition of CSN's Emmy-winning Bears Classics documentary series will once again be narrated by legendary Bears Hall of Fame middle linebacker Dick Butkus.