Comcast SportsNet and the Bears will debut a new installment of its partnered Bears Classics presented by Knauz Automotive Group documentary series when the network highlights a memorable 2005 win over the San Francisco 49ers.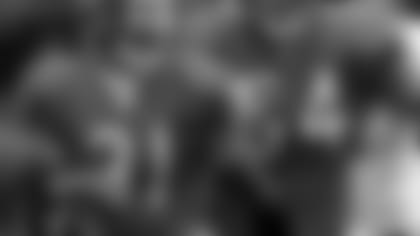 Bears cornerback Nathan Vasher's 108-yard touchdown return set a record that has since been broken for the longest play in NFL history.
Debuting at 7 p.m. Wednesday exclusively on Comcast SportsNet, Bears Classics will turn back the clock to Nov. 13, 2005 when the Bears hosted the 49ers at a blustery (to say the least) Soldier Field. Chicago is no stranger to strong winds coming off Lake Michigan, but conditions were extreme throughout this game, as peak gusts reached levels of over 50 mph.
With :02 left in the first half, 49ers kicker Joe Nedney lined up for a 52-yard field goal attempt that caught one of the those strong gusts, forcing the football to flutter wide right. The errant kick was caught by Bears cornerback Nathan Vasher, who returned it 108 yards for a touchdown, setting a record that has since been broken for the longest play in NFL history.
In beating the 49ers 17-9, the Bears won their fifth straight game to improve to 6-3. The team ultimately won the NFC North championship with an 11-5 record.
This edition of Bears Classics, subtitled Winds of Change, takes an in-depth look back at that game featuring candid interviews with players and coaches from both teams, along with those who covered that historic game 10 years ago. Plus, this hour-long documentary will also break down the key plays and moments from the game, which included a devastating injury to Bears first-round draft pick Cedric Benson.
This edition of CSN's Emmy-nominated Bears Classics documentary series will be narrated by Chicago Bears legend/Pro Football Hall of Famer Dick Butkus. Butkus played for the Bears from 1965-1973 and is credited for redefining the middle linebacker position. He was inducted into the Pro Football Hall of Fame in 1979.