Baltimore Ravens kicker Justin Tucker gave the Bears a leg up in the NFC North with a record-breaking performance Monday night in Detroit.
Tucker booted six field goals without a miss, capped by a booming 61-yarder with :38 left in the game, to turn a 16-15 deficit into a thrilling 18-16 victory over the Lions. The winning kick was the longest in Ravens history.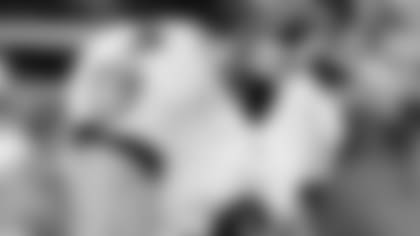 Justin Tucker celebrates after hitting a 61-yard field goal Monday night to lift the Ravens to an 18-16 win over the Lions.
Detroit's loss catapulted the Bears (8-6) into sole possession of first place and put them in control of their own destiny. Chicago would win the NFC North with victories over the Eagles and Packers the final two weeks of the season.
The Lions (7-7) fell into third place behind the Packers (7-6-1), who trail the Bears by a half-game and host the Steelers Sunday. Detroit, which has lost four of its last five, closes the season by hosting the Giants and visiting the Vikings.
The Bears visit the Eagles Sunday night and then host the Packers Dec. 29 at Soldier Field. Chicago can clinch the NFC North as early as this weekend with a win over Philadelphia coupled with losses by Green Bay and Detroit.
Tucker provided all 18 of the Ravens' points Monday night in Detroit. His first five kicks came from 29, 24, 32, 49 and 53 yards. He has now made 33 consecutive field goals.
The Lions had taken a 16-15 lead on Matthew Stafford's 14-yard touchdown pass to tight end Joseph Fauria with 2:21 remaining. But Stafford failed to connect with Calvin Johnson on the two-point conversion.
Jacoby Jones returned the ensuing kickoff 36 yards to the Baltimore 33 and reached high to catch a 27-yard pass from Joe Flacco on third-and-15, giving the Ravens a first down at the Detroit 45.
After two Flacco incompletions, Ray Rice gained two yards on a run up the middle to the 43. The Ravens called timeout and sent Tucker on the field, and the kicker delivered, much to the delight of the Bears.
On Twitter, Tim Jennings wrote "Omg!!!!! What a leg!!!" Henry Melton tweeted "I love you @jtuck9," Anthony Walters wrote "Does anyone know where Justin Tucker lives? I'm sending him a gift," and Lance Briggs simply tweeted "Yeeaaahhhhh!!!!!!"