One day after signing tight end Martellus Bennett on the first day of free agency, the Bears on Wednesday released veteran tight ends Kellen Davis and Matt Spaeth.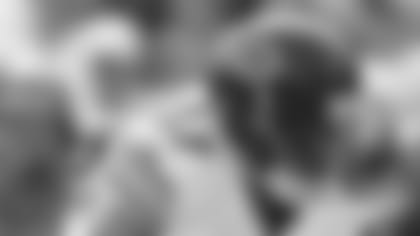 Kellen Davis
Davis, a 2008 fifth-round draft pick from Michigan State, struggled last season. He had 19 receptions for 229 yards and two touchdowns, but dropped eight of the 27 catchable passes that were thrown in his direction, according to Pro Football Focus.
In five seasons with the Bears, Davis appeared in 80 games with 35 starts, compiling 47 receptions for 529 yards and 11 touchdowns.
Known more as a blocker than a receiver, Spaeth spent the last two years with the Bears, catching 13 passes for 78 yards and three touchdowns in 31 games. He joined the team in 2011 after playing his first four NFL seasons with the Steelers.
Bears tight ends combined for only 29 receptions in 2012, the fewest in the NFL for the second straight year. A Bears tight end had caught at least 20 passes in 17 straight seasons before the streak was snapped in 2011.
In other news Wednesday, unrestricted free agent linebacker Geno Hayes left the Bears after one season to sign a one-year contract with the Jaguars. Hayes' position coach in 2012 in Chicago was Bob Babich, who is now Jacksonville's defensive coordinator.