Veteran cornerback Tracy Porter isn't a big fan of playing two NFL games in five days, a task the Bears are faced with this week.
"It's not good," Porter said. "You're sore from the games before. Your body's used to having more days in between, but it's part of the game and you learn to adjust to it."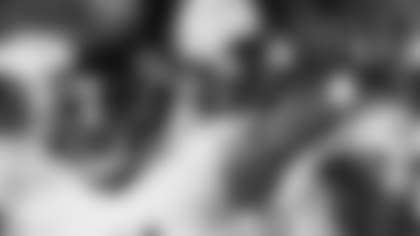 Bears veteran cornerback Tracy Porter
After losing to the Broncos Sunday at Soldier Field, the Bears return to the practice field Tuesday—normally the players' day off—to begin preparing for their Thanksgiving night game against the Packers in Green Bay.
The workout won't be as physical or as long as most regular-season practices given that it will be conducted only about 48 hours after Sunday's game. The Bears will then hold a walkthrough on Wednesday before traveling to Green Bay.
"How much you work as far as the pads, the intensity of the work, I think has to be minimized," said coach John Fox. "Otherwise guys won't have time to recover."
Porter believes that the key to rebounding in such a short period of time involves taking advantage of the rest the coaches provide.
"They do a good job of limiting the snaps we're going to get in practice," Porter said. "They do a good job of giving us time to get off of our feet, whether in meeting rooms or we're getting out to go home and rest early. It's a matter of us doing the proper things, whether it's continuing recovery, cold tubs, hot tubs, whatever that may be."
Frustrating loss: The good news about playing two games in five days is it forces players to forget about Sunday's loss and move onto the Packers.
Had the Bears rallied to defeat the AFC West-leading Broncos, they would have climbed back to the .500 mark at 5-5 after a disappointing 0-3 start.
"Any time you're close to getting to .500 it can be extremely frustrating, but guys didn't let that out in the locker room," Porter said.
"Every guy knows the frustration that each of us has knowing we're so close to .500, knowing we're so close to our goal of going to the playoffs, getting in that playoff hunt. But at the end of the day we didn't execute, we didn't do the things that we needed to do and we can only regroup and move forward."
On the rebound: The Bears have shown resiliency before this season, rebounding from an 0-3 start to win their next two games and later bouncing back from two straight losses with consecutive road wins in San Diego and St. Louis.
And they've done without many key players who have been sidelined at times this season with injuries. It's a group that includes running back Kyle Long, receivers Alshon Jeffery and Eddie Royal, and outside linebacker Pernell McPhee.
"We've had to adjust a lot," said offensive lineman Matt Slauson. "A lot of guys have gotten hurt a lot. A lot of new guys happen to play, and I think as a whole it's gone well. Guys on this team are smart. They love to work hard. I really like that about this team.
"Now we have to make the leap and these other guys who are having to play and step in can't look at themselves as like a fill-in role any more. They've got to be playmakers now."
Injury update: The Bears did not actually practice Monday, but if they had Royal (knee), running back Ka'Deem Carey (head), tight end Martellus Bennett (ribs) and safeties Antrel Rolle (knee) and Sherrod Martin (neck) would have been unable to work out.
Jeffery (groin), Forte (knee), McPhee (knee), receiver Marquess Wilson (groin), defensive end Jarvis Jenkins (chest) and linebacker LaRoy Reynolds (knee) would have been limited.