Eight Bears players sat out practice Wednesday with injuries and six more were limited. But coach John Fox knows that no one around the NFL is going to feel sorry for his team.
"Anytime your frontline players get hurt, obviously it's an issue," Fox said. "They're frontline players for a reason. But if you look around the league, even going into Week 3, there are plenty of significant injuries to some star caliber-type players.
"You keep 53 men on the roster, you get 46 on game day and it's next man up. You don't have a choice. Nobody comes to rescue you. They're not going to cancel the game."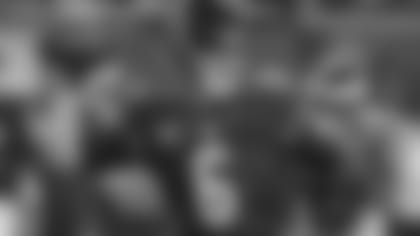 Jay Cutler started 15 games last season, missing only a Week 3 contest against the Seahawks.

Players who did not practice were quarterback Jay Cutler (thumb), running back Ka'Deem Carey (hamstring), defensive tackle Eddie Goldman (ankle), outside linebacker Lamarr Houston (knee), inside linebacker Danny Trevathan (thumb), nickel back Bryce Callahan (concussion) and safeties Adrian Amos (concussion) and Chris Prosinski (calf).
Those who were limited Wednesday included receiver Alshon Jeffery (knee), tackle Bobby Massie (toe), guard Josh Sitton (shoulder), and cornerbacks Tracy Porter (knee), Kyle Fuller (knee) and Sherrick McManis (wrist).
Fox confirmed that Houston sustained a torn ACL during the second quarter of Monday night's loss to the Eagles. Houston suffered the same injury in his first season with the Bears in 2014 before rebounding last year to record a team-leading and career-high eight sacks.
Same approach: Even with Cutler unable to practice Wednesday and his status uncertain for Sunday night's game in Dallas, backup Brian Hoyer isn't changing his approach.
"Whether you're the starter, the backup or the third guy, you prepare every week like you're the starter," Hoyer said. "You may get a few more reps here or there, but that's the fact of being able to play at any time. So just prepare like you're going to play and take it one day at a time and come Sunday we'll see what happens."
After Cutler exited Monday night's game late in the third quarter, Hoyer completed 9 of 12 passes for 78 yards and a 91.7 passer rating. He signed with the Bears April 30 after spending his first seven NFL seasons with the Patriots (2009-11), Cardinals (2012), Browns (2013-14) and Texans (2015).
Don't panic: Hoyer isn't fretting about the Bears opening the season 0-2, not after playing for a Texans team last year that rebounded from an 0-2 start to win the AFC South with a 9-7 record.
"At one point, we were 2-5 and we made the playoffs," he said. "I think a lot is made early on, trying to get things together. But it's a long season. That's the biggest thing to stress is don't panic, go out and have a great week of practice and go out there on Sunday night and improve and get better. I think that's the main thing. Sure, the first two games didn't go the way we wanted them to. But there's 14 left. I think that's the way you've got to look at it."
To the house: Eddie Royal's 65-yard punt return touchdown against the Eagles resulted from near-perfect execution. Royal caught the ball in the middle of the field, broke two tackles and dashed down the right sideline while protected by a wall of blockers.
"We were actually in a pressure call," said special-teams coordinator Jeff Rodgers. "Deonte [Thompson] almost got home on that call. The guys did a good job of getting back up and refocusing on the return part of it.
"Eddie bought himself enough time. The things that you like on that is, especially with the emphasis in today's game about defenseless players, you've got to be careful about those things going into the wall. I thought our guys did a good job of capturing the guys they were blocking, getting in front and not risking a penalty, and saving Eddie some space on the sideline. There wasn't a whole lot of space, but there was enough for him to squeeze through."