Fans attending training camp practices this summer will need a roster to identify all the new players on the Bears offense. But that won't be the case on the other side of the ball.
The defense will feature a slew of familiar faces, with eight of 11 potential starters entering at least their third season in coordinator Vic Fangio's system.
Cornerback Kyle Fuller joined the Bears in 2014, while nose tackle Eddie Goldman, outside linebacker Sam Acho and safety Adrian Amos arrived in 2015, followed by defensive ends Akiem Hicks and Jonathan Bullard, outside linebacker Leonard Floyd and inside linebacker Danny Trevathan in 2016.
"Right now there's a trust from one another because they've been together," said coach Matt Nagy. "There's that experience factor, which is good, and they believe what they've got going on with Vic's system. When you have that, that's always good."
The cohesiveness on defense was evident during Wednesday's OTA practice. "It was a good day for the defense," Nagy said. "They came out and played fast."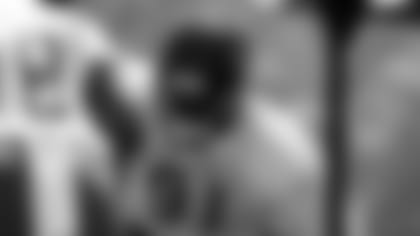 Nose tackle Edddie Goldman participates in drills during Wednesday's OTA practice.


Veteran cornerback Prince Amukamara believes that the familiarity the Bears possess on defense will enable the unit to continue to grow in 2018.
"When you have that continuity and the language stays the same, meaning the plays, it just becomes second nature," Amukamara said. "Guys play faster. Guys know what to expect. They know how teams are going to attack them and all that is a recipe for success."
Much of that stability stems from Nagy's decision to retain Fangio. The veteran coach helped transform a unit that had ranked 30th in the NFL in total yards in each of the two years before he arrived into a defense that finished 14th in 2015, 15th in 2016 and 10th in 2017. Last year he led a unit that ranked ninth in the league in fewest points allowed and recorded 42 sacks, the second most by the Bears in the past 20 years.
Fangio has spent 31 seasons as an NFL assistant, including 18 as a defensive coordinator.
"He's a guy that has so much experience," Nagy said. "He's been in this game for a long time and he knows what he's doing. Having that trust factor, knowing that you have a guy that brings all that experience to the table with these guys, it's comforting."
Fangio's return was a major factor in Amukamara's decision to re-sign with the Bears in March.
"I really love Vic's defense and how he calls the defense," Amukamara said. "He switches up the calls so we're not just going to be in man or press the whole time. He just knows when is the right time to call a cover-two, to blitz. He's very detailed in his preparations—and we can tell that on Day 1 install how he breaks everything down to the tee."
Amukamara, who originally joined the Bears last year, conceded that he initially thought that Fangio was a crusty coach who did nothing but cuss out his players.
"I told him I thought he was going to be that guy," Amukamara said with a smile. "But he never really does it unless he has to and he didn't really do it last year. That's just the demeanor he gave off. As the weeks went by, I was able to see Vic's personality. I would say he's a players' coach. He definitely wants the best for his guys."
Trevathan was also relieved when Fangio agreed to return.
"I was happy, man," Trevathan said. "I was excited to have Vic back. I was kind of nervous about him leaving. I really wanted him back. He's one of our leaders and he's one of the guys we can go to for calls and advice on things. It's good to have him here. He's a good coach."