OAKLAND — The Bears generated four takeaways for the third time in as many preseason games Friday night in Oakland, intercepting four passes in a 34-26 victory over the Raiders.
Cornerback Tim Jennings, who made his first trip to the Pro Bowl last season after leading the NFL with nine interceptions, dove to pick off a Matt Flynn pass midway through the first quarter. Flynn unloaded the ball while under pressure from blitzing linebacker James Anderson.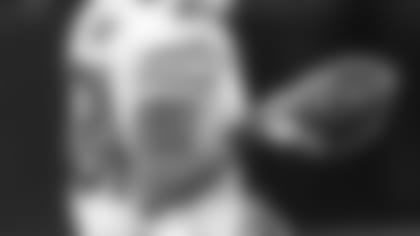 ](http://www.chicagobears.com/multimedia/photo-gallery/Raiders-vs-Bears/abfa68df-30ba-4496-b80f-e15ca7d65689)
Nickel back Isaiah Frey celebrates after his interception Friday night in Oakland.
Click to view photos from the game.
"I knew we had one too many that they couldn't block," Jennings said. "I was believing and trusting our d-line and linebackers were going to get there and I saw the quarterback throw the ball, so I was able to kind of get a bead on the route and had a nice break on it and made a play on it."
On the next play after Jennings' interception, Matt Forte turned a short swing pass from Jay Cutler into a 32-yard touchdown, giving the Bears a 10-0 lead they would not relinquish.
Nickel back Isaiah Frey, an untested first-year pro from Nevada who excelled in training camp, picked off a Flynn pass over the middle midway through the second quarter.
In the fourth quarter, cornerback C.J. Wilson intercepted a Matt McGloin pass and returned it 12 yards to the Oakland 44, setting up running back Michael Ford's 15-yard TD run. McGloin overshot his intended target on the play due to pressure from blitzing safety Brandon Hardin.
Linebacker Jerry Franklin produced the Bears' fourth interception when he picked off McGloin's pass on fourth-and-23 from the Oakland 46 to preserve the win with 1:12 remaining.
Under pressure: When Mel Tucker took over as Bears defensive coordinator in January, he kept the scheme virtually intact, even learning the terminology the previous coaching staff utilized.
But if Friday night is any indication, Tucker will employ a few of his own wrinkles. While the Bears didn't blitz much under Lovie Smith and Rod Marinelli, blitzes against the Raiders resulted in the two aforementioned interceptions and a sack by cornerback Charles Tillman.
"We're going to mix it up a lot," Jennings said. "We're going to blitz some and we're going to fall back and just play coverage and let our d-line just go back and attack them.
"Coach Tucker's putting us in a great position. He's mixing it up a whole lot, trying to create mismatches and bringing one more than they can block. Coach is putting us in a great position to use it as our strength and make plays as a defense."
One-liners: Defensive end Julius Peppers made his preseason debut, recording one tackle and one tackle-for-loss. ... Former Bears linebacker Nick Roach led the Raiders with five tackles. ... Josh McCown completed 5 of 9 passes for 42 yards with one interception in relief of Jay Cutler. ... Devin Hester returned one kickoff for 24 yards and two punts for two yards. ... The Bears did not allow a sack in the game.
Aches and pains: Bears players who sat out Friday night's game due to injuries included quarterback Matt Blanchard, running backs Armando Allen and Harvey Unga, linebacker D.J. Williams, long-snapper Patrick Mannelly, defensive tackles Henry Melton and Corvey Irvin, tackle Jonathan Scott, receiver Earl Bennett and defensive end Cheta Ozougwu.
The only Bears player who exited the contest with an injury was cornerback Zackary Bowman, who hurt his hamstring.
"Tonight we're lucky it was nothing more than that and hopefully it's not something that will take him a long time to heal," said coach Marc Trestman. "But hamstrings are always some of the most difficult injuries to come back within a quick period of time."