The box score shows that the Bears allowed 31 points and didn't record a sack in Sunday's comeback victory in Cleveland, but that doesn't mean their defense played poorly.
The much-maligned unit actually performed well, allowing only two touchdowns, returning one of two interceptions for a TD and containing the Browns' running game and star receiver.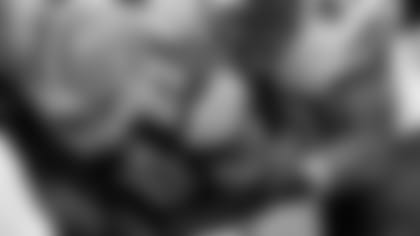 Jon Bostic and the Bears run defense allowed only 93 yards in Sunday's win over the Browns.
Cornerback Zack Bowman had the first two-interception game of his six-year NFL career, returning the second one 43 yards for a touchdown on the opening drive of the second half to give the Bears a 17-10 lead.
Bowman's two picks of Jason Campbell helped end a turnover drought for the Bears, who had generated only six takeaways in seven games after producing 17 in the first six contests of the season.
"We're showing signs of doing some things better and certainly getting the turnovers was a big plus for us," coach Marc Trestman said Monday. "It had been a while. That was extremely important."
Bowman's touchdown was the sixth by the Bears defense this season. When scoring a defensive TD, the Bears have now won 12 straight games and are 26-2 since 2008.
The Bears defense did not allow a touchdown in the first half Sunday for the first time this season. The unit permitted two TDs in the game, the same number the Bears offense yielded on two returns.
The beleaguered run defense, ranked last in the NFL, had allowed an average of 204 yards in seven previous games before holding the Browns to 93 yards on the ground.
Although the Bears did not produce a sack, coaches counted 14 quarterback pressures against Campbell while reviewing tape of the game. Linemen Jeremiah Ratliff and Corey Wootton led the way with three apiece.
"Our pressures on Jason really helped in deterring him from throwing the ball up the field," Trestman said. "Jason is very good at checking the ball down and the pressures forced him to deliver the ball quickly and enabled us to keep the ball underneath. And then when we got into our cover-two, we were able to get close enough to where he had to deliver the ball and check it down again, and that helped us keep the ball away from their explosive players."
Cornerback Tim Jennings and the Bears defense held receiver Josh Gordon to three receptions for 67 yards. The second-year pro entered the game leading NFL receivers with 1,400 yards, including 774 yards in his previous four games, the most by any player in a four-game span in league history.
"I thought that [coordinator] Mel [Tucker] and our defensive staff did a very good job," Trestman said. "No. 1 was keeping Josh Gordon out of the game."