The Bears will face one of the NFL's top young quarterbacks Sunday when they host Marcus Mariota and the Tennessee Titans at Soldier Field.
"We liked him a lot in the process when he was coming out," coach John Fox said of the No. 2 pick in the 2015 NFL Draft." He's proved to be about what we thought he was I know in our evaluations."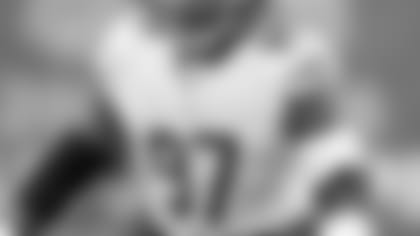 Bears outside linebacker Willie Young was limited in practice on Wednesday with a foot injury.


Mariota ranks fourth in the NFL with 23 touchdown passes and seventh with 2,772 yards and a 100.3 passer rating. The 2014 Heisman Trophy winner will arrive in Chicago this weekend having thrown at least two TD passes in a franchise-record seven straight games.
"They've got a good running game," Fox said, "a very capable offensive line, so they've got good people around him, which is helpful. But he's done an excellent job."
Mariota has been at his best in the red zone, having thrown 30 TD passes and no interceptions in his two NFL seasons. Thanks in large part to their quarterback, the Titans lead the league in red-zone TD percentage, having reached the end zone on 75 percent of their trips this year (27 of 36).
"He's athletic, his movement comes into play, and they've run special plays down there that he can execute well," said defensive coordinator Vic Fangio. "They have a lot of offensive packages down in the red zone that they've been successful with, and they still run the ball well down there. They've got more variety in the red zone than most teams, and the quarterback is engineering it all."
Stepping up: Bears kickoff returner Deonte Thompson had his best game of the year last Sunday against the Giants, averaging 29.0 yards on four returns including a season-long 40-yarder.
"The guys blocked for him pretty well," said special-teams coordinator Jeff Rodgers. "Deonte ran pretty hard. Those guys worked really hard in practice last week. They had a good grasp on who they were facing and what kind of blocks they needed and how they needed to block people. I just think it all kind of came together and there was production there."
Familiar face: Thompson's counterpart Sunday at Soldier Field will be former teammate Marc Mariani, who signed with the Titans Sept. 4, two days after being released by the Bears.
Mariani is averaging 7.1 yards on 21 punt returns and 22.1 yards on 20 kickoff returns for Tennessee this season. He has not been utilized on offense like he was with the Bears last season when he caught 22 passes for 300 yards.
"His savviness stands out," Rodgers said. "He does some veteran things where he may late-catch a ball and make an evasive move. His production, a lot of the time, is just being a real smart player. He's drawn several penalties late fair-catching, kind of bumping into a guy.
"It's hard to fool him in terms of the kickoff return stuff. He runs into the ball, so he's got a little forward momentum. He was good at that stuff when he was here. It's been something he has done since he's been around the league. He certainly has a return style and a skill set and that's why he's lasted so long."
Long list: With 18 players either held out of practice or limited Wednesday, Fox told reporters that the Bears had to "change the font on our injury report."
Those who did not practice included quarterback Jay Cutler (shoulder), receiver Eddie Royal (toe), running back Jeremy Langford (illness), guard Josh Sitton (ankle), outside linebacker Leonard Floyd (concussion), inside linebacker Christian Jones (ankle/back), and cornerbacks Deiondre Hall (ankle) and Cre'von LeBlanc (concussion).
Players who were limited were receiver Marquess Wilson (foot), tackles Bobby Massie (concussion) and Mike Adams (bicep), nose tackle Eddie Goldman (ankle), defensive end Mitch Unrein (back), outside linebackers Pernell McPhee (knee) and Willie Young (foot), cornerbacks Tracy Porter (knee) and Sherrick McManis (neck) and defensive back Demontre Hurst (knee).
Titans players who did not practice were running back DeMarco Murray (foot), tackle Taylor Lewan (knee), tight end Phillip Supernaw (concussion) and cornerback Brice McCain (knee).