ChicagoBears.com senior writer Larry Mayer speaks with coach Lovie Smith about the most pressing issues involving the Bears every Wednesday during the season.
LM: What's the key for the Bears to end their slump and salvage their season with two games remaining?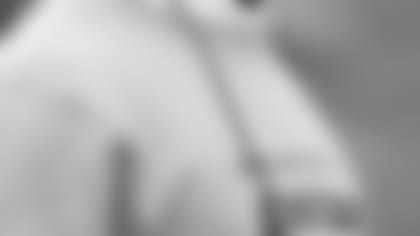 Lovie Smith and the Bears need to win their final two games to finish 10-6 this season.
LS: "To me, it's pretty simple. We've got to win a game. We're 8-6. We can finish 10-6, and that's not a bad year. I understand where we are now. I know we've lost five out of six. The last Super Bowl champ [the New York Giants] lost five out of six down the stretch before winning their last two games. We've got to get to 9-6 and then set up the last game. We're getting healthier. We've just got to make a few more plays down the stretch. It's how you finish in the end. We've got a chance to get a two-game winning streak going. That's the plan, and we know what's at stake."

LM: The Cardinals have struggled this year, losing nine straight games before beating the Lions last Sunday. Arizona's defense has played well throughout the season, however, leading the NFL in interceptions and opponent passer rating. What kind of challenge will their defense present Sunday?

LS: "They bring a lot of pressure, and when you bring a lot of pressure, you've got a chance to make big plays, which they did this past week. Against the Lions they returned two interceptions for touchdowns and set up another TD with a third interception. That pressure sometimes can force you into a bad throw, which can lead to those takeaways. So as always, protecting the ball is very important."

LM: How big of a blow is it to lose Michael Bush, an especially good short-yardage and goal-line back who was placed on injured reserve Tuesday with a rib injury?

LS: "It's a big blow. We didn't have him the last two weeks. He's filled a role for us and he was going to be a big part of the game plan this past week and the week before that. But when you lose a player like Michael, you have to go to your next plan, and when you can bring back a guy like Kahlil Bell who knows the system and has played good football for us, that's a good thing."

LM: Who were a couple of players who impressed you last Sunday against the Packers?

LS: "I would say Blake Costanzo and J'Marcus Webb. J'Marcus played well against a great player in Clay Matthews, but J'Marcus has been a starter for us. Blake Costanzo was making the first start of his career at linebacker and he had six total tackles. He played with energy and played hard. I really like what he did."