Determined to rebound from their worst performance of the season and win their biggest game of the year, the Bears aren't going to waste any time glancing in the rearview mirror.
One day after an embarrassing 54-11 loss to the Eagles in Philadelphia, the Bears shifted their focus solely to Sunday's winner-take-all clash against the rival Packers at Soldier Field.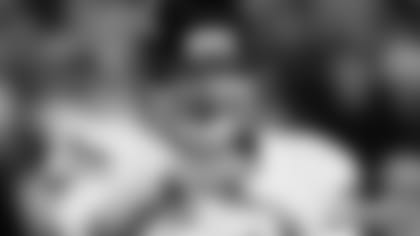 Jay Cutler surpassed Sid Luckman as the Bears' all-time leader in passing yards in Sunday night's loss to the Eagles.
"We're going to put it behind us today and move forward," coach Marc Trestman said Monday. "We've got a tremendous opportunity on Sunday. As I said to the players, if we walked into the locker room in April in the first OTA and said we'd be playing for the NFC North on the last day of the season, we would have taken it.
"Now we've got that opportunity. We've got to have good amnesia. We've got to come in here on Wednesday and do the things we have to do to get ready for the Packers, and that's what we'll do."
Trestman hopes his team will bounce back like the Eagles, who got trounced by the Vikings 48-30 in Minnesota without injured running back Adrian Peterson a week before routing the Bears.
"I think they're the best example of a team that could put it behind them and move forward and play well," Trestman said. "In my experience, teams do have these kinds of games during the course of the season. We saw it yesterday in the league.
"We didn't have it yesterday. Is it a concern? No. But it's gotten our attention certainly. We've got to get back to work and do the things we need to do to win a game on Sunday."
After the Packers and Lions both lost late Sunday afternoon, the Bears had a chance to clinch the NFC North title, but instead responded with their most lopsided loss since 1977.
Moving forward, the key for the Bears is to not allow the discouraging defeat to negatively impact their preparation for Sunday's game against the Packers. Players will be off Monday and Tuesday and return for walkthroughs and meetings on Wednesday. The team will then practice on Thursday and Friday.
"No. 1 is we've got to put it behind us and not get caught up in it," Trestman said. "It's certainly disappointing because of the opportunity that we had. The guys will have that chance to get away from it, get some rest and have some time to refocus."
The Bears have responded to adversity pretty well throughout the season, winning four of six immediately following losses. After a heartbreaking overtime defeat in Minnesota Dec. 1, they rebounded with back-to-back wins over the Cowboys and Browns.  
"We've been able to do that," Trestman said. "That's the encouraging thing. We've had periodic weeks where we've had some tremendous adversity in terms of losing football games and been able back to step up and play. So our history says that we can get this thing done, and that's a good sign."
The Lions were eliminated from playoff contention with their overtime loss to the Giants Sunday in Detroit, leaving the Bears and Packers to battle for the division crown this weekend. Although the title is at stake, Trestman intends to approach the contest just like every other this season.
"We've treated every game as the most important game of the season and that's prepare in a certain manner, a certain fashion," he said. "This is the most important game of the season.
"As I've said, I've got to be the voice of reason. I've got to see the big picture. Every coach handles themselves differently in these situations, and there's no right way to do it for coaches because they all handle them differently.
"This is the way we've done it; trying to maintain some practicality works in this case. It's maybe not the best for others, but it works here that we've approached every game the same way we're approaching this one, and hopefully that will help us with this one."