Bears director of physical development Rusty Jones is retiring after 28 NFL seasons. Jones spent the last eight years with the Bears (2005-12) after 20 seasons with the Buffalo Bills (1985-2004).
"After 28 years in the league, it was time for me," Jones told ChicagoBears.com. "I just feel right now that it's time for me at this stage of my life to do other things and enjoy my family."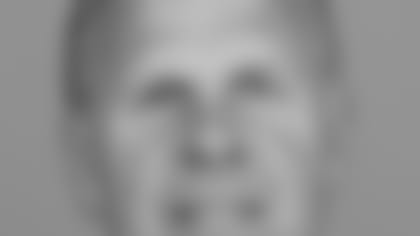 Rusty Jones
During his career, Jones' teams made the playoffs 13 times, including five Super Bowl appearances, and he worked with 43 Pro Bowlers and seven Hall of Famers.
Known as one of the NFL's finest strength, conditioning and nutrition experts, Jones was named 2006 national professional strength and conditioning coach of the year by the Professional Football Strength and Conditioning Coaches Society.
The award recognized his proficiency at enacting his conditioning and nutrition programs upon his arrival in Chicago. Jones created nutritional and workout programs specifically designed for each Bears player to maximize performance while maintaining year-round health. He saw the principles of his program wholeheartedly adopted by the players throughout his tenure.
During his time in Chicago, the Bears won three division championships and one NFC title, and Jones worked with 18 Pro Bowlers.
"It's been such a great joy to be somewhere where football is on sacred ground," Jones said. "I've been very lucky. It was great for our whole family to experience Chicago."
During his tenure in Buffalo, Jones worked under six head coaches, including Hall of Famer Marv Levy, and worked with over 25 Pro Bowlers. The Bills qualified for the playoffs in 10 of Jones' 20 seasons, including four consecutive Super Bowl appearances from 1990-93.
Jones gained league-wide notoriety for getting Buffalo's players in top physical condition while the Bills enjoyed success running the "no-huddle" offense in the early 1990s.