INDIANAPOLIS – After struggling on special teams the past two seasons, the Bears excelled in that crucial aspect of the game in Saturday night's 23-11 preseason win over the Colts.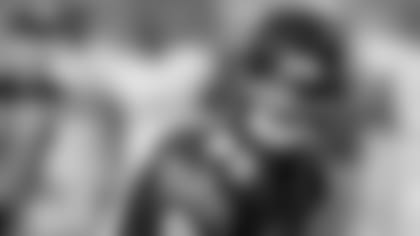 WR/KR Marc Mariani lines up against the Colts in Saturday's win.
Robbie Gould's field goals of 50, 38 and 25 yards on three straight first-half possessions gave the Bears a 9-8 lead. More impressively, the three kicks were all set up by special teams plays—Marc Mariani punt returns of 29 and 22 yards and Senorise Perry's 31-yard kickoff return.
The returns enabled the Bears to start their possessions at their own 49, 37 and 42.
Mariani also made a heads-up play on the opening kickoff. As the ball bounced toward the sideline, he purposely stepped out of bounds with his right foot and then fielded the kick. Because Mariani was not in the field of play, the kickoff was ruled out of bounds and the Bears started the game at the 40.
Gould's three field goals give him seven in two preseason games without a miss. He connected from 48, 23, 21 and 27 yards to help lift the Bears to a 27-10 win over the Dolphins Aug. 13 at Soldier Field.
The Bears also won the field-position battle thanks to their coverage team, which tackled Colts kickoff returners at their own 11 and 12 following Gould's second and third field goals. First, Sherrod Martin dropped Duron Carter and Jonathan Anderson followed by stopping Zurlon Tipton.
"Every phase of the game is big," said Martin, who led the Bears with two special-teams tackles. "We all depend on each other—offense, defense and special teams. Everybody is trying to make sure they play their part and do their job. It's a game of inches. So if we win the field position that should help us win the game."