BOURBONNAIS, Ill. — Less than a week into training camp, the Bears are not concerned about the injuries that have sidelined tackles Jermon Bushrod (calf) and Jonathan Scott (knee). "As early as it is, they're minor injuries," said offensive coordinator/line coach Aaron Kromer. "We'll get them back as quickly as possible, and it just gives other guys more reps."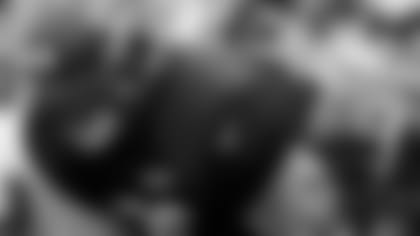 ](http://www.chicagobears.com/multimedia/photo-gallery/Practice-731/c9cf03bf-86ca-4270-8c57-97c24ef2135d)
Cory Brandon got some reps with the first-team at left tackle Wednesday. Click here to see photos from practice.
With Bushrod and Scott unable to practice Wednesday, both Eben Britton and Cory Brandon lined up with the No. 1 offense at left tackle. On Thursday, Britton worked at right tackle with J'Marcus Webb flip-flopping from right tackle to left tackle. Other offensive linemen are being evaluated at multiple positions as the Bears do their due diligence before anointing a starting five.
"Aaron's mixing them up," said first-year coach Marc Trestman. "We're working through training camp to find the best five and the way to do that is to move people around and see who can play best at different positions.
"We're going to be very patient with that going into finishing the first and then the second and third week [of training camp], and then we'll do our evaluation, start gearing guys into the positions we think they'll be working at at the start of the season."
Rookie first-round pick Kyle Long has been splitting first-team reps at right guard with James Brown, who also has lined up at left guard. Veteran Matt Slauson has played both guard positions and center in training camp. Edwin Williams also has lined up at guard and center.
"We're getting there," Trestman said. "We're just trying to see who can do what, who we can move guards to tackle, tackles to guard, guards to center. Again, we're in the process of evaluating our guys and yet giving them a chance to win jobs. We're out there to try to find the best five."
Quarterback Jay Cutler understands that it won't happen overnight.
"We've got a lot of time left," Cutler said. "[Bushrod] is a veteran. He knows what is expected of him. He'll be fine. Kyle has been able to step in there. We've got some other guys stepping in there, so this is the time to see. The pads are on now so we'll see what we've got. We've got four preseason games, so there is a lot of time left."
Because NFL teams generally activate only seven offensive linemen on game day, the Bears need to find players with the versatility to fill in at multiple positions. One reserve must be able to play both left and right tackle while the other is capable of filling in at both guard spots as well as center.
The Bears' line depth was tested last season in a game against the Vikings when starting guards Lance Louis and Chris Spencer both exited with injuries, forcing reserve tackle Gabe Carimi to play the position for the first time.
Long played both tackle and guard at Oregon, but he's been lining up exclusively at guard in training camp. The 6-6, 313-pounder missed most of the offseason program due to a rule that prohibits rookies from participating in practice until their college class graduates.
"Naturally with him not practicing he's way behind," Kromer said. "But he's really a smart guy. He's smart, strong and tough, and that's what you're looking for in an offensive lineman, so I don't think it's going to take him long to figure it out."