Several former Bears players are enshrined in the College Football Hall of Fame, a sparkling museum that moved from South Bend to downtown Atlanta in 2014.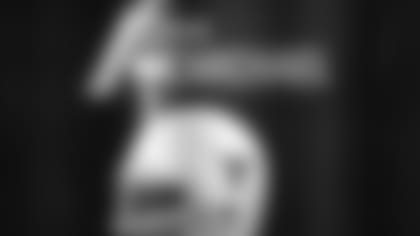 The $68.5 million Hall of Fame boasts 94,256 square feet, including 50,000 square feet of exhibit space. The building features historic and contemporary memorabilia, children's activities, interactive multimedia displays, a theater featuring an ultra-high-definition film and a 45-yard indoor field where visitors can throw and catch passes and kick field goals.
More than 30 former Bears have been inducted into the College Football Hall of Fame, including Doug Atkins, Dick Butkus, Kevin Butler, Jim Covert, Mike Ditka, Willie Galimore, Red Grange, Stan Jones, Sid Luckman, Wilber Marshall, George McAfee, Jim McMahon, Steve McMichael, Johnny Musso, Bronko Nagurski, Walter Payton, Gale Sayers, Mike Singletary, Joe Stydahar, Clyde "Bulldog" Turner and Chris Zorich.
Nearly 1,000 players and more than 200 coaches have been enshrined in the College Football Hall of Fame. Approximately five million people have played college football, with only 0.02 percent becoming Hall of Famers.