One day after concluding their most disappointing season in recent memory, the Bears on Monday fired general manager Phil Emery and head coach Marc Trestman.
The Bears entered 2014 with Super Bowl aspirations, but finished in last place in the NFC North for the first time since 2007 with a 5-11 record. They lost eight of their last 10 games after a 3-3 start, ending the year with a five-game losing streak for the first time since 1989.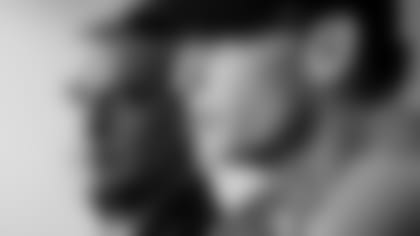 Bears general manager Phil Emery and coach Marc Trestman were relieved of their duties Monday.
Emery addressed the media for about 90 seconds late Monday morning at Halas Hall, publicly thanking Bears ownership, management, coaches, players and fans.
In comments directed to the McCaskey family and president/CEO Ted Phillips, Emery said: "Your support, your patience and your kindness have been incredible. No employee could ask for more."
"This job was an opportunity of a lifetime," Emery said. "My only regret is that we didn't win enough games for that opportunity to continue. To borrow a lyric or a line from [singer/songwriter] Carrie Newcomer, 'We stand breathless on the clean edge of change.' So it's time to change and move forward."
The 2014 Bears returned all 11 starters from an offense that rewrote the team's record book in 2013, but were plagued all season by mistakes and penalties. They failed to score 30 points in a game for the first time since 2004, mustering only 319 points after compiling 445 in 2013.
The Bears struggled on defense for the second straight year, allowing 442 points, the second most in franchise history behind the 478 they permitted in 2013. This season they became the first NFL team since the 1923 Rochester Jeffersons to give up at least 50 points in back-to-back games.
The Bears weren't much better on special teams, repeatedly committing penalties and struggling to find a quality return specialist until late in the season.
Emery was hired as Bears general manager in 2012. A year later when he replaced Lovie Smith as coach with Trestman, Emery lauded him for his work as an assistant coach developing quarterbacks such as Steve Young, Rich Gannon and Jake Plummer.
The Bears hoped that Trestman would make the same impact on Jay Cutler, and while the two had success in their first season together, Trestman benched Cutler two weeks ago after conceding that he had failed to get the most out of the physically-gifted quarterback. This season Cutler passed for a career-high 28 touchdowns but led the NFL with 18 interceptions and 24 turnovers.
Taking over a team that went 10-6 in 2012, Trestman compiled a 13-19 record in two seasons, including 3-9 against the NFC North. After losing to the Packers 38-17 and 55-14 this season, the Bears have now dropped nine of their last 10 versus Green Bay. Their only win during that span came in 2013 when quarterback Aaron Rodgers exited in the first quarter with a broken collarbone.
"I want to thank Virginia, George and the McCaskey family, Phil Emery and Ted Phillips for giving me the opportunity to be the head coach of the Chicago Bears," Trestman said in a statement. "I also want to thank all the coaches and players who gave us everything we asked over the past two years. I have tremendous respect for this organization. Chicago is a special city with great fans. I appreciate the warm support my family and I received."