Looking to rebound from one of their worst performances of the season, the Bears defense will be challenged both on the ground and in the air Sunday in Tampa.
The Buccaneers offense features the NFL's second-leading rusher in Doug Martin and a top rookie quarterback in No. 1 overall draft pick Jameis Winston.
Martin has rushed for 1,305 yards and five touchdowns on 256 carries. The only NFL player with more rushing yards is Vikings star running back Adrian Peterson with 1,314.
Bears defensive coordinator Vic Fangio sees similarities between the two backs.
"Maybe [Martin] doesn't have Peterson's breakaway speed, but he's a very tough inside runner who can bounce it outside," Fangio said. "He sees the holes very well. He's got great running instincts in finding the hole and the softness in a defense. The guy has made a lot of big plays."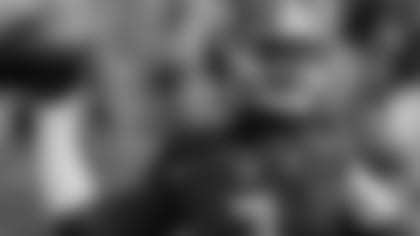 Jameis Winston was the No. 1 overall draft pick in 2015 out of Florida State.


Martin has had runs of 84, 56, 49 and 39 yards this season. But those aren't the only plays that Fangio has been showing the Bears defense this week in meetings.
"He's got some big ones obviously," Fangio said. "But he's got some three-, four- and five-yarders that are just as impressive in how he can weave his way in and out through the trash there and find a seam and some softness for some positive yards. He's very good."
Opponents have run the ball 387 times against the Bears this season and have only one carry of more than 30 yards—a 44-yard touchdown by 49ers quarterback Blaine Gabbert.
Martin is complemented by Winston, whose 3,422 yards passing already rank as the sixth most by a rookie in NFL history. The former Florida State star has thrown for 20 touchdowns and scrambled for five more TDs this year. In his last five games, he has passed for 10 touchdowns with three interceptions.
"He's got a big arm," Fangio said. "He's accurate. He's very athletic in the pocket, moves around well. He's a big guy and when he pulls it down he can run tough and harder than most quarterbacks. I think he's got great pocket sense; where to slide a little bit to buy some time to throw. And he's not afraid to hang in there. He's not looking at the rush. He's looking downfield."
Former Bears coach Lovie Smith, who's now in his second season in the same role with the Buccaneers, couldn't be happier about Tampa Bay's decision to select Winston with the No. 1 pick.
"Just love everything about Jameis Winston," Smith said. "We did a lot of research. We really went and talked to as many people as we could. We knew it was a big decision to make. We wanted a certain type of guy who could be the leader of our team, and he's done everything you could ask for and more.
"It's been documented how bright and intelligent he is and what type of leader he is. We needed a guy that could throw the football and rally the troops, and a guy that everybody would buy into in the building, wherever. And that's been Jameis Winston. He's been outstanding."
Winston will face a Bears defense that struggled last Sunday in a 38-17 loss to the Vikings. In that game, Teddy Bridgewater posted a 154.4 passer rating that was the highest against the Bears since at least 1960. The second-year quarterback threw for a career-high four touchdowns and ran for a fifth TD while completing 17 of 20 passes for 231 yards.
"We had some very untimely penalties in that game, in particular offside penalties that kept drives alive for them and we can't do that," Fangio said. "We had some coverages that we didn't execute correctly totally and we can't do that. That was really our [undoing] in that game, was critical offside penalties and some coverages that we didn't play exactly the right way."
The Bears also missed several tackles, enabling the Vikings to turn short plays into big gains.
"We let too many guys get in the open with room to run with not enough people around them," Fangio said. "In the NFL, those can be hard tackles and we weren't able to make them."