Colin Kaepernick has garnered a lot of attention this season for kneeling during the national anthem to protest racial inequality and oppression.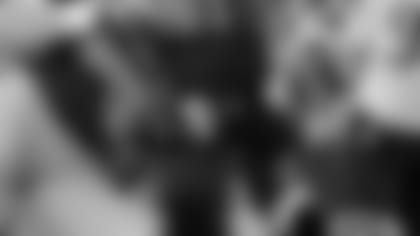 Quarterback Colin Kaepernick will lead the 49ers into Soldier Field to face the Bears Sunday.


The constant controversy surrounding the 49ers quarterback has obscured the fact that he seems to be becoming much more comfortable in coach Chip Kelly's high-tempo offense.
Kaepernick, who will lead the 49ers into Soldier Field to face the Bears Sunday, has passed for eight touchdowns and two interceptions in San Francisco's last four games. Last weekend in a loss to the Dolphins in Miami, Kaepernick threw for 296 yards and three TDs and rushed for 113 yards on 10 carries.
"You can see his improvement from week-to-week these last four games," said Bears defensive coordinator Vic Fangio. "They've played much better on offense than they were earlier in the season. I think in these last four games they're averaging 385 yards and 20-some points per game, and he's at the centerpiece of it."
Fangio is very familiar with Kaepernick, having served as 49ers defensive coordinator from 2011-14, the quarterback's first four NFL seasons. Fangio was there when Kaepernick torched the Bears in his first NFL start on Nov. 19, 2012, leading San Francisco to a 32-7 win.
"He's very athletic, very elusive and he's extremely fast," Fangio said. "Once he gets in the open field he gobbles up ground quickly. So we're going to have to do a good job in the rush, try to keep him hemmed in when we can and make the tackles when we can. He's an elusive guy, as is evidenced by 113 yards rushing last week."
Takeaways needed: The Bears have generated just eight takeaways in 11 games, tied for the second fewest in the NFL. They've only produced one takeaway in their last four contests, a Harold Jones-Quartey interception Nov. 13 in a loss to the Buccaneers.
"It is a problem and we're not getting enough takeaways, that's for damn sure," Fangio said. "It's one of the reasons we have the (2-9) record we have. We just have to do a better job of getting playmakers to make plays on the ball and get the ball out. We had one [forced fumble] last week. We got it out, but we didn't cover it. We've got to get more than that."
The Bears only produced 17 takeaways last season after producing 34, 44, 33, 32, 28, 35, 31, 44, 28 and 24 the previous 10 years.
"A lot of times it's guys that have a knack for doing it," Fangio said. "They had one here a long time in [Charles] Tillman. We need more guys to develop the knack and get it ingrained in them to get it done."
Injury update: Receiver Eddie Royal (toe) did not practice Thursday. Safety Adrian Amos (foot), outside linebacker Leonard Floyd (concussion), cornerback Deiondre Hall (ankle) and guard Josh Sitton (ankle) were limited.
Cornerback Tracy Porter (knee) and defensive tackle Mitch Unrein (back) both practiced without restrictions after being limited Wednesday.
Another man down: Losing inside linebacker Danny Trevathan to a season-ending knee injury late in last Sunday's loss to the Titans will be another major blow for the Bears.
The prized free-agent acquisition ruptured the patellar tendon in his right knee and has been placed on injured reserve.
"It's a tough loss just like the rest of them we've had," Fangio said. "But it's an opportunity now for one of those other inside backers to come up and play good for us. But it's a tough loss. He's an athlete and you're playing an athletic guy [in Kaepernick]. The more athletes you have the better chance you have."