One day after NFL draft prospect Michael Sam revealed that he is gay, Bears general manager Phil Emery praised how the Missouri linebacker handled the landmark announcement.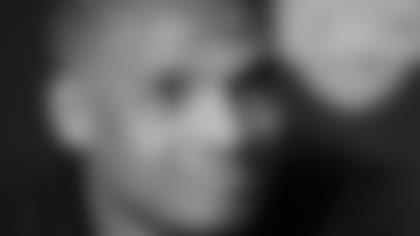 Michael Sam
"Michael stated with great poise and confidence who he is as a person and football player and I have tremendous respect for him in the way he conveyed his thoughts and the courage it took to state them publicly," Emery said in a statement.
"Each and every player in the NFL is a unique individual, as we all are in life. We all ultimately gain respect in our jobs by how well we perform at our chosen profession and if the level in which we perform adds positively to the collective goal of success."
Sam was voted the SEC defensive player of the year in 2013 after recording 10.5 sacks and 18 tackles-for-loss. Some draft experts project the 6-2, 260-pounder as a mid-round pick.
Former NFL players such as Kwame Harris and Esera Tualo have announced they are gay after retiring from football. But Sam is expected to become the first openly gay current NFL player.
Sam is slated to participate in the NFL Scouting Combine later this month in Indianapolis along with more than 300 other top prospects. Emery said that the Bears will judge him based solely on his ability on the field.
"Michael stated this and I agree with his thoughts," Emery said. "It is about his skill set as a football player to add positively to a team's goals and that's how he will be evaluated."