Bears general manager Ryan Pace previewed Sunday's game in Seattle and discussed other topics with Jeff Joniak on WBBM Newsradio 780's pre-game show.
On playing at CenturyLink Field, one of the NFL's loudest stadiums:
"It's obviously a difficult place to play in regards to crowd noise and the environment, but the bottom line is really the team. They've got a good team. They've got a lot of talented players. They've done a good job there and they've always been a physical team."
On backup quarterback Jimmy Clausen starting in place of the injured Jay Cutler: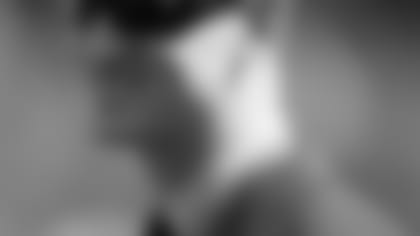 Bears GM Ryan Pace
"It's important to have depth at the position, no question. I think it's always a challenge for the No. 2 quarterback because that player has limited reps in practice and he's kind of thrown into the game like [Clausen] was last week. We're encouraged. He had a lot of practice time with our first-team offense this week. He's had a full week of preparation, so I'm anxious to see him play."
"When you look at that position, especially a No. 2 quarterback, you're looking for the right physical skillset but also you're looking for an intelligent player who can quickly grasp the scheme with limited reps and Jimmy's done that, so I'm confident. I think he sees himself as a starter. I like that. He's dying to get out there and show what he can do and I really want to see it in a live game. We'll get a good evaluation of him."
On cornerbacks Kyle Fuller and Alan Ball:
"Both Kyle and Alan, they've been productive NFL players. They're both competitive. They're both learning the new defensive scheme right now. And this applies to everybody; not singling out one guy, but we need guys to make plays on the ball when they're in position and I think those guys will do it. They're getting more and more comfortable and, hey, we need to be competitive and make a play on the ball."
On Friday's addition of defensive lineman Mitch Unrein:
"We had an eye on him for a while in free agency. He signed with San Diego. We have coaches from Denver that are familiar with him. I've known him all the way back from college at Wyoming. He is a tough, physical player. He's got the right mindset that we're looking for. I think every one of these additions can help with the cultural change that's occurring and I think he's a good piece to add this time of year."
On Seahawks tight end Jimmy Graham, who was drafted by the Saints when Pace worked for New Orleans:
"Everyone knows he's a mismatch because of his athleticism, his size and his leaping ability. He's a very competitive player. I have no doubt he'll develop into a major weapon for an already good offense in Seattle as he gets more used to it. I'm looking forward to seeing him in pregame, but that's it."
On Seahawks general manager John Schneider:
"I've known John Schneider for over 10 years now. I have a ton of respect for him. Our goal is to build our team very similar to how him and coach [Pete] Carroll have done it in Seattle. I think 64 percent of their starters are players they brought in through their system, whether that's draft picks or college free agents. They've had excellent picks in the middle rounds, guys like Kam Chancellor, Richard Sherman, K.J. Wright; all those guys come to mind. So they've been successful in the draft, they've picked-and-choosed the right moments in free agency and, yes, they're kind of a model franchise right now."