Former Bears great Joe Fortunato passed away Monday in Mississippi. He was 87.
Fortunato played his entire 12-year NFL career with the Bears from 1955-66. A five-time Pro Bowler and three-time first-team All-Pro, he was named to the NFL 300 greatest players team in the early 2000s as well as the NFL All-Decade Team for the 1950s.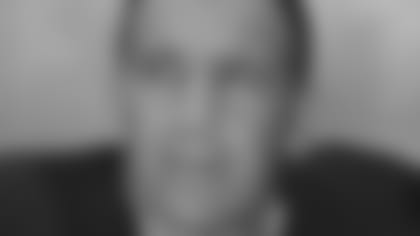 Bears great Joe Fortunato.


Fortunato was selected by the Bears in the seventh round of the 1952 draft (80th overall) out of Mississippi State, where he played fullback and linebacker and was voted an All-American in 1951. He did not join the Bears until 1955 due to a military commitment.
Fortunato played in 155 career games, recording 16 interceptions and 22 fumble recoveries.
After retiring as a player, Fortunato spent two seasons as a Bears assistant, working as linebackers coach in George Halas' final year as head coach in 1967 and then as defensive coordinator on Jim Dooley's staff in 1968.
"Joe Fortunato was not only a great player for the Chicago Bears," Bears chairman George H. McCaskey said in a statement, "including being a part of our 1963 championship at Wrigley Field, he was a key figure in one of the greatest linebacker trios in Bears history alongside Hall of Famer Bill George and Larry Morris. The Chicago Bears family extends our condolences to the Fortunato family on the passing of Joe."
Last month Fortunato became the seventh individual enshrined in the Mississippi State football Ring of Honor.
Fortunato also was recently elected to the Pro Football Researchers Association's Hall of Very Good. The PFRA began the Hall of Very Good in 2002 to honor outstanding players and coaches who have been retired for many years and are not members of the Pro Hall of Fame. Fourteen of those elected to the Hall of Very Good have subsequently been elected to the Hall of Fame and both of this year's senior finalists, Jerry Kramer and Robert Brazile, are members.