Bears Hall of Famers Dick Butkus, Richard Dent, Dan Hampton and Gale Sayers will receive a Ring of Excellence during a special presentation at halftime of Monday night's Bears-Vikings game at Soldier Field.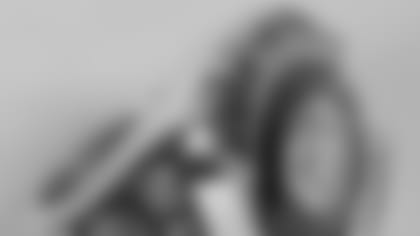 Mike Singletary's Hall of Fame Ring of Excellence.


The Hall of Fame Ring of Excellence is one of three iconic symbols that represent the elite status of being a member of the Pro Football Hall of Fame. Each Hall of Famer received his Hall of Fame Gold Jacket and unveiled his Bronzed Bust during each of their respective Enshrinements. All three symbols – the Gold Jacket, the Bronzed Bust and the Ring of Excellence – will be displayed during the halftime presentation during which the Hall's President David Baker will present the legendary Bears players with their official Hall of Fame Ring of Excellence.
Butkus, Dent, Hampton and Sayers will each wear their Hall of Fame Gold Jacket and the four Bronzed Busts of these Heroes of the Game will be temporarily removed from the Hall of Fame to make their way to Chicago for the ceremony.
As part of the partnership between the Hall of Fame and Kay Jewelers, all living members of the Pro Football Hall of Fame will receive the new Ring of Excellence that was redesigned by Kay Jewelers in 2013. This year marks the second of three seasons in which the Ring of Excellence will be presented to the Hall of Famers in special ceremonies.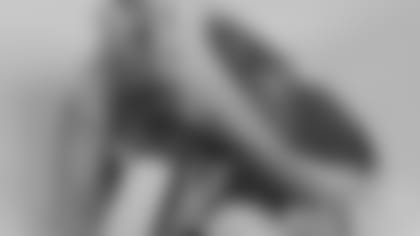 Gale Sayers' Hall of Fame Ring of Excellence.


Butkus and Sayers were chosen with the third and fourth picks, respectively, in the 1965 draft.
Butkus was voted to the Pro Bowl in each of his first eight NFL seasons. He was also selected All-NFL seven times. One of the most ferocious defenders to ever play the game, Butkus remains the Bears' all-time leader with 25 fumble recoveries.
Like Butkus, Sayers had a remarkable career that was cut short by injuries. In edging Butkus for the NFL Rookie of the Year Award in 1965, Sayers set an NFL record with 22 touchdowns and tied another mark by scoring six TDs in an unforgettable performance against the 49ers.
Sayers set 23 Bears records and seven NFL marks during his career and was the youngest player ever inducted into the Hall of Fame at age 34 in 1977.
Hampton played all 12 of his NFL seasons with the Bears from 1979-90. He was voted to four Pro Bowls—two at defensive end and two at defensive tackle—and named to the NFL's All-Decade Team for the 1980s. Hampton ranks third in Bears history with 82.0 sacks.
Dent played 12 of his 15 NFL seasons with the Bears, registering a franchise-high 124½ sacks. He was named Super Bowl XX MVP, was an integral part of a championship defense that's considered one of the best ever, and was selected to four Pro Bowls.