The Bears knew that snapping their two-game losing streak Thursday night against the winless New York Giants wouldn't be easy, and they were spot on.
Even after scoring on four straight possessions to take a 27-14 lead early in the second half, the Bears needed a late Tim Jennings interception to preserve a 27-21 win at Soldier Field.
"We knew we were going to get the Giants' best shot, and we certainly did tonight," said coach Marc Trestman. "They played hard, they played physical."
The injury-depleted Bears defense allowed touchdown drives of 80, 80 and 91 yards, but intercepted three Eli Manning passes, including two in a six-play span early in the first quarter.
[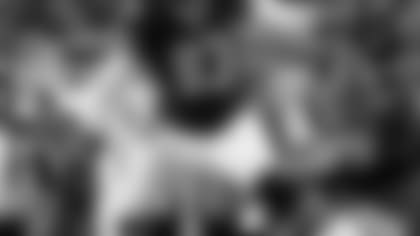 ](http://www.chicagobears.com/multimedia/photo-gallery/Bears-vs-Giants/a225bead-6524-4a0b-b96a-5d2e8c4eb718)
Martellus Bennett tallied 68 yards on six receptions Thursday night. Click to view photos from the game.
Zack Bowman, who started in place of the injured Charles Tillman, picked off Manning on the game's opening possession. Jennings followed on the Giants' next drive by intercepting Manning and racing 48 yards down the left sideline to give the Bears a 7-0 lead.
Quarterback Jay Cutler was extremely sharp throughout the game, completing 24 of 36 passes for 262 yards with two touchdowns, no interceptions and a 106.5 passer rating. The Bears did not allow a sack or commit a turnover for the first time since Dec. 23, 2007 in Green Bay.
After being limited to four receptions for 30 yards in last Sunday's loss to the Saints, Brandon Marshall reasserted himself with nine catches for 87 yards and two touchdowns.
"Our defense was able to get the ball turned over to us three times and offensively we played a very clean game," Trestman said. "It wasn't as good as we wanted it to be. We didn't finish some drives. But Jay took care of the football. Our guys took care of the football. We were able to run some clock. It wasn't all pretty and we know that. That's exciting from our standpoint because we know we have a chance to get better."
With Thursday night's win, the Bears (4-2) took a half-game lead over the Lions (3-2) atop the NFC North. On Sunday, Detroit plays in Cleveland, while the Packers (2-2) visit Baltimore. The Giants fell to 0-6 for the first time since 1976.
The Bears defense played without Tillman (knee) and tackle Stephen Paea (toe) after losing tackles Henry Melton and Nate Collins with torn ACLs the last few weeks. Linebackers D.J. Williams (chest) and James Anderson (back) also left Thursday night's game with injuries.
After Bowman's 24-yard interception return to the New York 12, the Bears turned the ball over on downs when Marshall dropped a short Cutler pass on fourth-and-two from the 4.
Bruising running back Brandon Jacobs tied the score 7-7 on a four-yard touchdown run late in the first quarter. Jacobs rushed for 106 yards and 2 TDs on 22 carries.
Marshall caught touchdown passes of 10 and 3 yards from Cutler in the second quarter, giving the Bears leads of 14-7 and 21-14 sandwiched around Manning's 37-yard TD pass to Rueben Randle.
Robbie Gould's field goals of 40 yards with :02 left in the half and 52 yards early in the third quarter gave the Bears a seemingly safe 27-14 lead. But the Giants closed to within 27-21 on Jacobs' 1-yard TD run late in the third period and threatened to take the lead late.
New York advanced from its own 11 to the Chicago 35 before Manning's high pass deflected off tight end Brandon Myers' outstretched hands and was intercepted by Jennings, who returned it 16 yards before sliding down at the Bears' 26 with 1:54 remaining in the game.
Manning completed 14 of 26 passes for 239 yards with one TD, three interceptions and a 58.5 passer rating. The two-time Super Bowl champion has now thrown an NFL-high 15 picks in six games this season, matching his total from all of last year.
The Bears were thrilled to beat the Giants, but know they still must continue to improve.
"We will take any win," Cutler said. "It is hard to win in this league, especially on Thursday. We feel good about the win. I don't think anybody in this league is where they want to be offensively and defensively at this point. You want to be playing your best football in November and December and make your run then. That's where we've got to get better and better."