Bears coach John Fox confirmed that three NFL teams have asked for permission to interview offensive coordinator Adam Gase for their head-coaching positions.
According to media reports, Gase will meet with the Philadelphia Eagles Tuesday, the Cleveland Browns Wednesday and the Miami Dolphins Thursday.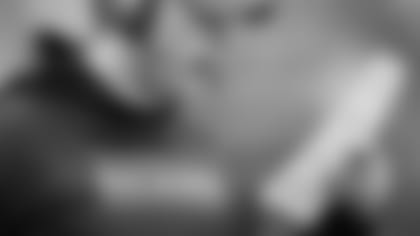 Adam Gase joined the Bears last January.


Should the 37-year-old leave the Bears this offseason for an opportunity to become a head coach, Fox is confident that he'll be able to find a suitable successor.
"It's speculative. I don't want to start replacing him while he's still here," Fox said. "But we have a good plan in place and finding good quality coaches has never been a problem."
Some outside Halas Hall have wondered whether Jay Cutler would regress without Gase, who helped the quarterback greatly reduce his turnovers in posting a career-high 92.3 passer rating in their first season together in 2015.
But Fox insists that Cutler wouldn't have to learn a new offense if Gase departs.
"Our systems are our systems," Fox said. "They're not any individual's systems; they are our systems. Our systems aren't changing—offense, defense or special teams.
"You tweak and you grow and you adjust. You have to do that in this league because it's a fluid league. There are trends and things that happen and things that you have to react to regardless of what they are. That's all part of coaching. One of the hard things about being a new staff is introducing those systems, and they won't change."
General manager Ryan Pace has faith that Fox's 27 seasons as an NFL coach would help the Bears find a quality replacement for Gase, joking that "one of the benefits of John being 100 years old is he knows a lot of coaches around the league."
Gase joined the Bears last January after spending the previous six seasons with the Denver Broncos, the last four working for Fox as quarterbacks coach (2011-12) and offensive coordinator (2013-14).
With Gase coordinating an offense that featured star quarterback Peyton Manning, the Broncos set an NFL record with 606 points en route to a Super Bowl appearance in 2013 and scored 486 points in winning their fourth straight division title in 2014.
In Gase's first year as coordinator in 2013, Denver set NFL records with 76 touchdowns and five players with at least 10 TDs. Manning earned his fifth MVP award after setting league passing marks with 5,477 yards and 55 touchdowns.
The 2013 Broncos became the first NFL team in 45 years to top 50 points in three games and they led the league in scoring by 10.1 points per game, the largest margin since the 1941 Bears (12.5).
Gase interviewed for head-coaching positions last year with the Bears, Broncos and 49ers and appears to be a top candidate again a year later.
"I've been reading online about the interest he's getting," said Bears tackle Jermon Bushrod. "He had the interest last year, it didn't work out, but he came here and got our offense going. He got our quarterback in positions to make some great plays and he's in high demand again.
"Whenever you have a career profession, what do you try to do? You try to move to the top, you try to get better, continue to build. So best of luck to him whatever he does."