New Bears coach Marc Trestman continued to assemble his staff Friday, hiring assistants Matt Cavanaugh (quarterbacks) and Skip Peete (running backs).
Cavanaugh returns for a second stint with the Bears, having served as offensive coordinator in 1997-98. He has 21 years of coaching experience, including 15 seasons in the NFL. He spent the last four years as quarterbacks coach with the Jets, helping them reach two AFC championship games.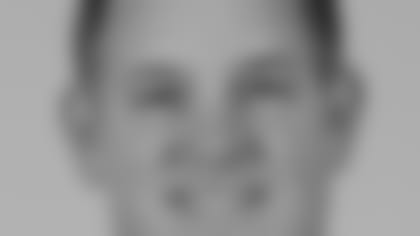 Matt Cavanaugh
Prior to joining the Jets, Cavanaugh spent four seasons as offensive coordinator and quarterbacks coach at his alma mater, the University of Pittsburgh from 2005-08.

Cavanaugh previously served as offensive coordinator with the Ravens from 1999-2004, winning a Super Bowl ring in 2000 when Baltimore rushed for a franchise-record 2,199 yards. In 2003, Jamal Lewis rushed for 2,066 yards, the third most in NFL history.

Cavanaugh was quarterbacks coach and Trestman the offensive coordinator with the 49ers in 1996 when Steve Young led the NFL with a 97.2 passer rating.

As a player, Cavanaugh quarterbacked the University of Pittsburgh to a national championship in 1976 and was named Sugar Bowl MVP following a 27-3 win over Georgia. He later won two Super Bowls as a backup quarterback with the 49ers in 1984 and New York Giants in 1990.

Peete has spent the last 15 seasons as an NFL running backs coach with the Raiders (1998-2006) and Cowboys (2007-12). He worked with Trestman and new Bears offensive coordinator/offensive line coach Aaron Kromer in Oakland from 2001-03, including in 2002 when the Raiders led the NFL in total offense and reached the Super Bowl.

In Peete's first season with the Cowboys, he helped Marion Barber reach his first Pro Bowl after rushing for a career-high 975 yards and 10 touchdowns. In 2009, Dallas set a single-season team rushing record by averaging 4.8 yards per carry, and Felix Jones led the NFL and set a Cowboys mark by averaging 5.9 yards per attempt.

With the Raiders, Peete helped Tyrone Wheatley and LaMont Jordan post career highs in rushing yards with 1,046 in 2000 and 1,025 in 2005, respectively. Oakland led the NFL in rushing in 2000, averaging 154.4 yards per game.

Before entering the NFL, Peete spent 10 seasons coaching at the collegiate level at Pittsburgh (1988-92), Michigan State (1993-94), Rutgers (1995) and UCLA (1996-97).

Peete played two seasons at Arizona (1981-82) before transferring to Kansas, where he was an All-Big Eight wide receiver in 1985. He is the brother of former NFL quarterback Rodney Peete and the son of Willie Peete, who worked for the Bears as running backs coach from 1995-97 and a scout in 1998.