The Bears will look to continue a positive trend Monday night when they visit the Dallas Cowboys. Since Lovie Smith became coach in 2004, the Bears are 7-2 on Monday Night Football.
"There's nothing like playing Monday night," Smith said. "We have a pretty good record on Monday night. Guys really get up for that game; know that everyone is watching them.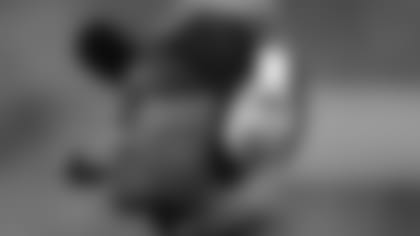 Coach Lovie Smith has led the Bears to wins in five of their last six Monday Night Football games.
"There's nothing like playing the Cowboys and nothing like playing a team on its home turf. If you're a legitimate football team, you have to be able to go on somebody's home turf and beat them."

Smith is the only Bears coach who has had success on Monday Night Football. All four of his predecessors had losing records: Neill Armstrong (1-6 from 1978-81), Mike Ditka (8-12 from 1982-92), Dave Wannstedt (4-6 from 1993-98) and Dick Jauron (0-4 from 1999-2003).

During one stretch this season, the Bears play five of nine games in prime time, including three Monday night appearances. It's much easier to prepare to play every Sunday at noon, but Smith and his team have adapted to the unusual schedule before.

"In an ideal world that's how you would do it, but we want to play in prime time," Smith said. "To me, this is a normal week for a Monday night game for us. We have routines that we go through, that we've gone through for many years based on a Thursday night or a Monday night.

"It's not that big of an issue for us. This week, and we're not looking too much further ahead, just to have that extra day is always good."

Aches and pains: Bears rookie fullback Evan Rodriguez did not practice Saturday and has been ruled out of Monday night's game against the Cowboys.

Running back Matt Forte (knee) and receiver Earl Bennett (hand) were listed as questionable on the injury report after being limited in practice, meaning there's a 50/50 chance they'll play.

"[They've] made a lot of progress," Smith said Saturday after practice. "We're hopeful. We have a little bit of time still."

For the Cowboys, linebacker Alex Albright (neck), defensive tackle Kenyon Coleman (knee), center Phil Costa (back), safety Matt Johnson (hamstring and nose tackle Jay Ratliff (ankle) are out.

Punter Chris Jones (knee) is doubtful; linebacker Anthony Spencer (shoulder) is questionable; and receiver Miles Austin (hamstring), defensive tackles Sean Lissemore (chest) and Marcus Spears (knee), safety Gerald Sensabaugh (calf), fullback Lawrence Vickers (illness), and linebackers DeMarcus Ware (hamstring) and Kyle Wilber (thumb) are probable.

Tough to swallow: Brandon Marshall admitted that he felt sorry for the Packers after they appeared to be robbed of a win Monday night in Seattle due to a controversial call by replacement officials.

"It helps us out," said the Bears receiver. "But at the same time those guys work really hard, put a lot into their preparation on and off the field and to lose a game like that, that's tough."

"I have some guys on that team that I went to college and played with, but at the same time it's the NFL and we have to move forward."

Extra attention: Marshall isn't surprised that he's frequently been double covered in the past two games against the Packers and Rams.

After catching nine passes for 119 yards and one touchdown in a season-opening win over the Colts, Marshall has seven receptions for 95 yards and no TDs in his last two outings.

"It comes with the territory, so I have to do a better job of doing my job," Marshall said. "It's tough when you have two guys on you most of the game, but when you look at some of the great receivers, they still played well. So I have to do a better job whether they're playing one or two or doubling me and also rely on my teammates."