Linebacker Lance Briggs doesn't have very fond memories of the Bears' last road game against the 49ers.
"I remember, 'touchdown San Francisco, touchdown San Francisco,'" Briggs said when asked what he recalled about his team's 32-7 drubbing on Nov. 19, 2012 at Candlestick Park.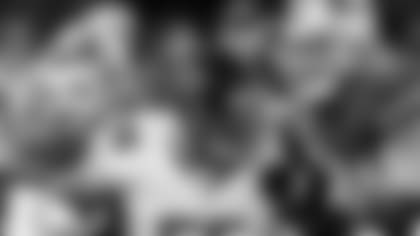 Lance Briggs and the Bears will face the 49ers in the inaugural game at Levi's Stadium Sunday night.
Making his first NFL start in that Monday night contest, quarterback Colin Kaepernick led the 49ers to two touchdowns and two field goals on their first four possessions in storming to a 20-0 lead.
Two seasons later, the Bears understand that they must contain Kaepernick and the 49ers offense Sunday night in the inaugural game at Levi's Stadium to avoid their first 0-2 start since 2003.
"He's an extremely explosive player, as explosive as they get in this league," said coach Marc Trestman. "He can not only throw well in the pocket, he can throw outside the pocket."
As is the case whenever they face a mobile quarterback, the Bears will attempt to keep Kaepernick in the pocket and not allow him to extend or make plays with his feet.
"That's always the best way when a guy can run like that, and that's not news to anybody," Trestman said. "The second thing is we've got to do a great job of doing our job on the zone read.
"Whether it's stopping the run or having the quarterback or whoever it might be, we just have to lock into the proper fits and do exactly what our assignment is. The most difficult part of it is staying disciplined regardless of what your role is."
The Bears lacked that discipline at times in last Sunday's season opener. They allowed 193 yards on the ground in a 23-20 overtime loss to the Buffalo Bills, including runs of 47 yards by Anthony Dixon in the second quarter and 38 yards by Fred Jackson in overtime.
"Two big runs," Briggs said. "Two runs stick out. The one in the second quarter, that was my fault. I jumped out of my gap. I played the quarterback when I should have been in the 'A' gap.
"I saw the read option. We were in an eight-man front. I should have just stayed in my gap. I popped out to get the quarterback and left that gap wide open. That's a mistake that I don't normally make and I won't moving forward."
After ranking last in the NFL in run defense last year when they set a franchise record by yielding 2,583 yards on the ground, the Bears didn't exactly show any improvement against the Bills. But Briggs and his teammates intend to change that Sunday night versus the 49ers.
"This week is about proving people wrong," Briggs said. "A lot of people don't think we can stop the run. But when we turn the tape on, it's a very different outlook than what everybody else sees. We lost to a team we really shouldn't have. We were a couple plays away from playing the type of defense we really want to play."
While Kaepernick is more of a threat as a runner than most NFL quarterbacks, the 49ers also boast a talented 1-2 punch at running back. In last Sunday's 28-17 win over the Cowboys, veteran Frank Gore (16 carries for 66 yards) and rookie Carlos Hyde (7-50) combined to rush for 116 yards.
"You have to have the guys in the right spot," said defensive end Jared Allen. "It doesn't matter who's running the ball. Anybody can run through a wide-open hole, right? So we've got to be on top of our game. We've got to be sound in our responsibilities.
"You've got to recognize when they're going to run it and when they're not. That's a team that everybody looks at [and thinks], 'with Kaepernick they run all this pistol and read-option stuff.' But they are still a conventional run team. We look at that team and it's power, it's lead and it's counter, and they're going to run the ball down your throat."